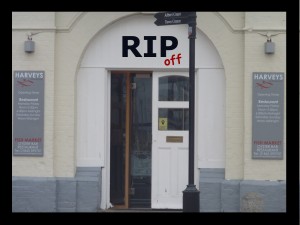 We had a quite a  few comments on our posts covering Harveys in Ramsgate, the consensus being that this celebrity chef inspired outpost was really, really bad.
See:-
However unlike the Foliage and Parc des Eaux Vives which also closed this year. Harveys closure was deserved. We can only hope that this prime spot on the harbour does not stay closed for too long.
We have also been cheeky using the tag line "Gone for a Burton" – a play on the celebrity chef John Burton Race's name.  Isle One got in first with that one, but since they seem to have used one of our photographs without crediting us (tut….tut) it seemed only fair that we copy their tag line.
UPDATE – November 2010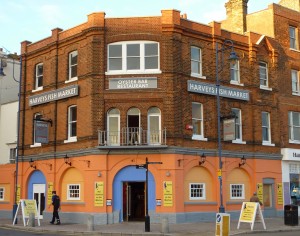 Harveys has now been replaced by Jacks (The Cantina on the Marina) . I don't know whether to laugh or cry. Why the council gave the go ahead to deface this building situated in a prime location on a Victorian Harbour is beyond me.  This really is in bad taste and we haven't even tried the food yet!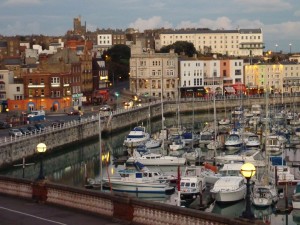 UPDATE May 2011 – The "Orange Blot" that was Jacks is gone, the building now has a new more suitable paint job. Wonder who will move into this prime spot next?  It would be a great location for Eddie Gilberts if they were thinking of expanding.