I have been to Roussillon a number of times. It is a first class french restaurant in a pretty town house, just off Pimlico Road. An ideal spot for a really special occasion. The Food is off a high standard, and the tasting menus are excellent. This is one of the few places I know that seriously caters for the Vegetarian Gourmet.
On my last visit, I had a lot more wine than normal due to fact they matched 4 different wines with the cheese course – very OTT, so be warned.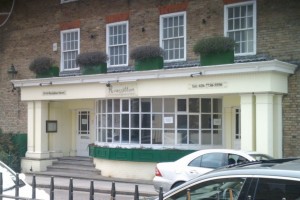 Marks out of 10
Food 6.9
Service 6.8
Ambience 6.2
UPDATE: June 2012 – The restaurant is now closed.