Ramsgate has a thriving art scene, with several galleries that showcase the work of local artists and makers.  The Art Gallery Trail below shows where they are located :-

Check their opening times and see how many galleries you can visit in a day.
Gallery Information & Opening times :-
Galleries highlighted below are on the Art Gallery Trail:-
The Studio of Ramsgate Artist Mike Samson and a gallery for local artists from the Isle of Thanet and Kent.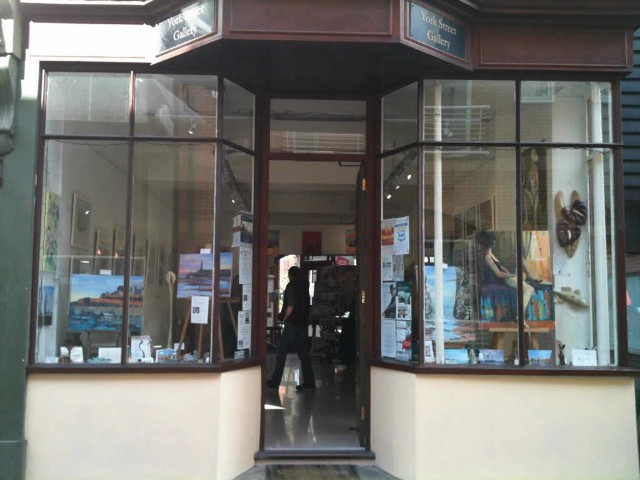 A Ceramic Art Gallery in the Arches overlooking Ramsgate Marina.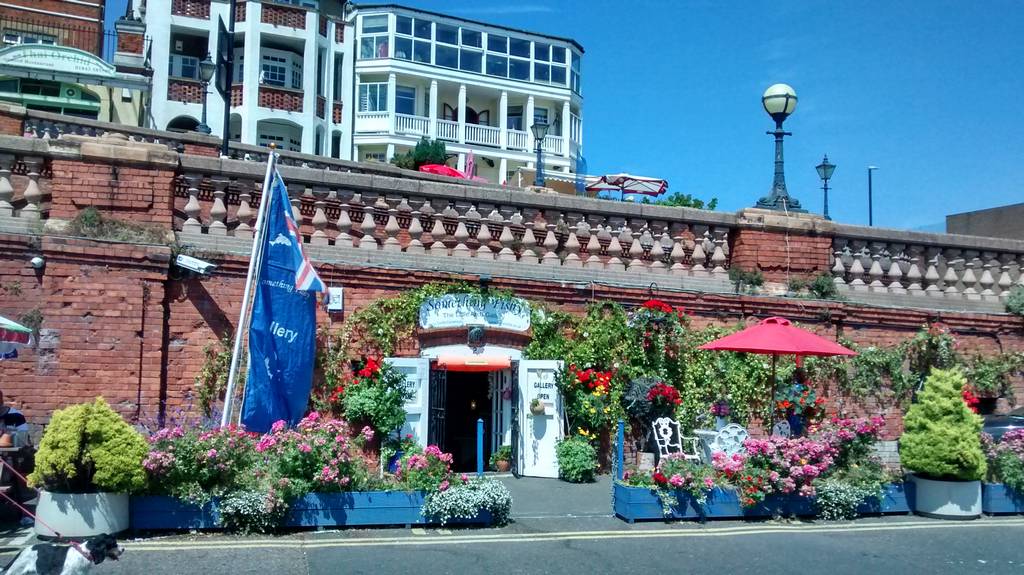 A Gallery and teaching centre overlooking Ramsgate Royal Harbour. It is home to two European recognized painters, Joe Allen and Christine Henn.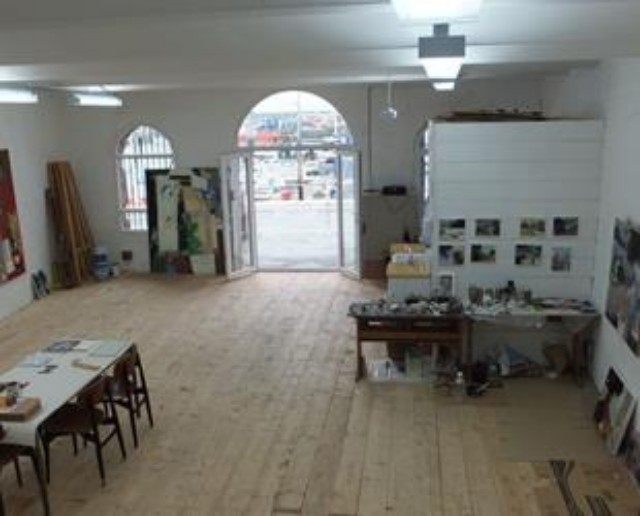 An Art Gallery in Addington Street. It hosts regular exhibitions showing cutting-edge contemporary art.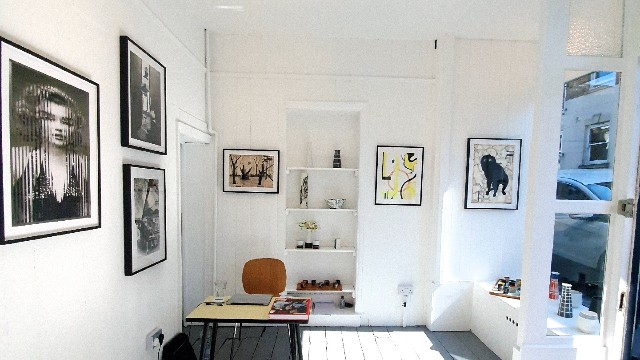 A small Gallery in Addington Street showing and selling the work of local artist Margo McDaid.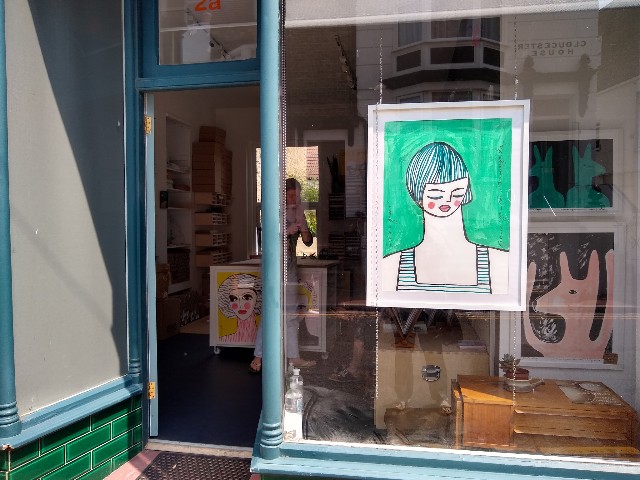 Gallery in Albert Street (just off Addington Street) that holds Art classes and Workshops. (Life drawing, photography, printmaking, graphic design. They also have a Gallery and Pop-Up Space at 20 Queen Street.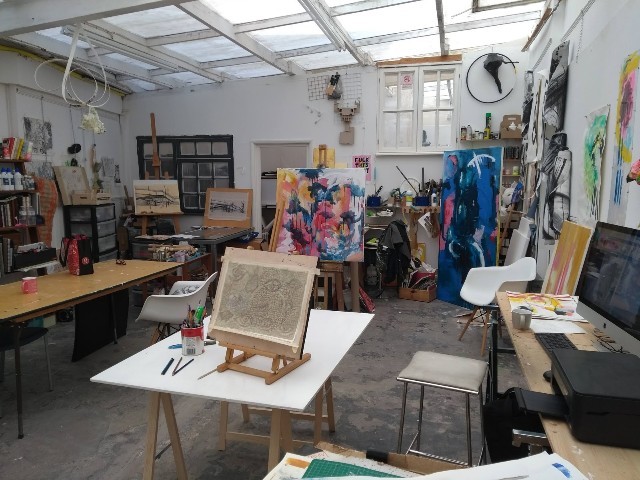 A small Gallery on the High Street. They have a continual programme of exhibitions which are a mixture of high quality local artists and emerging talent from young artists in the south east. They also have a small selection of excellent local ceramics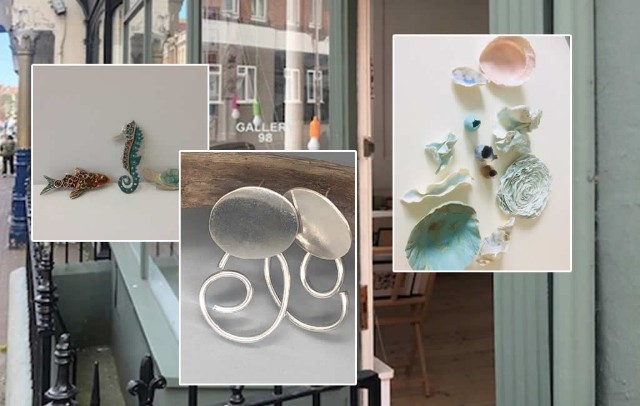 An independent Artist led Gallery located at 92 High Street.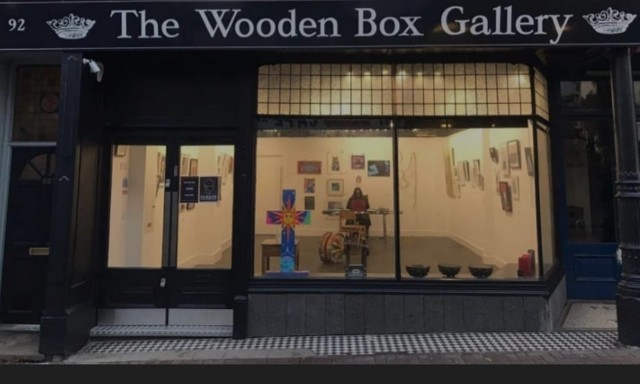 AsWasIsNowGallery is located at 27 Harbour Street, Ramsgate, Kent that opened in April 2023 by Dave's family. The gallery features the work of Dave Smith, who passed away in September 2020 aged 73.
The gallery's lead glass shop front has been freshly restored thanks to funding from Historic England.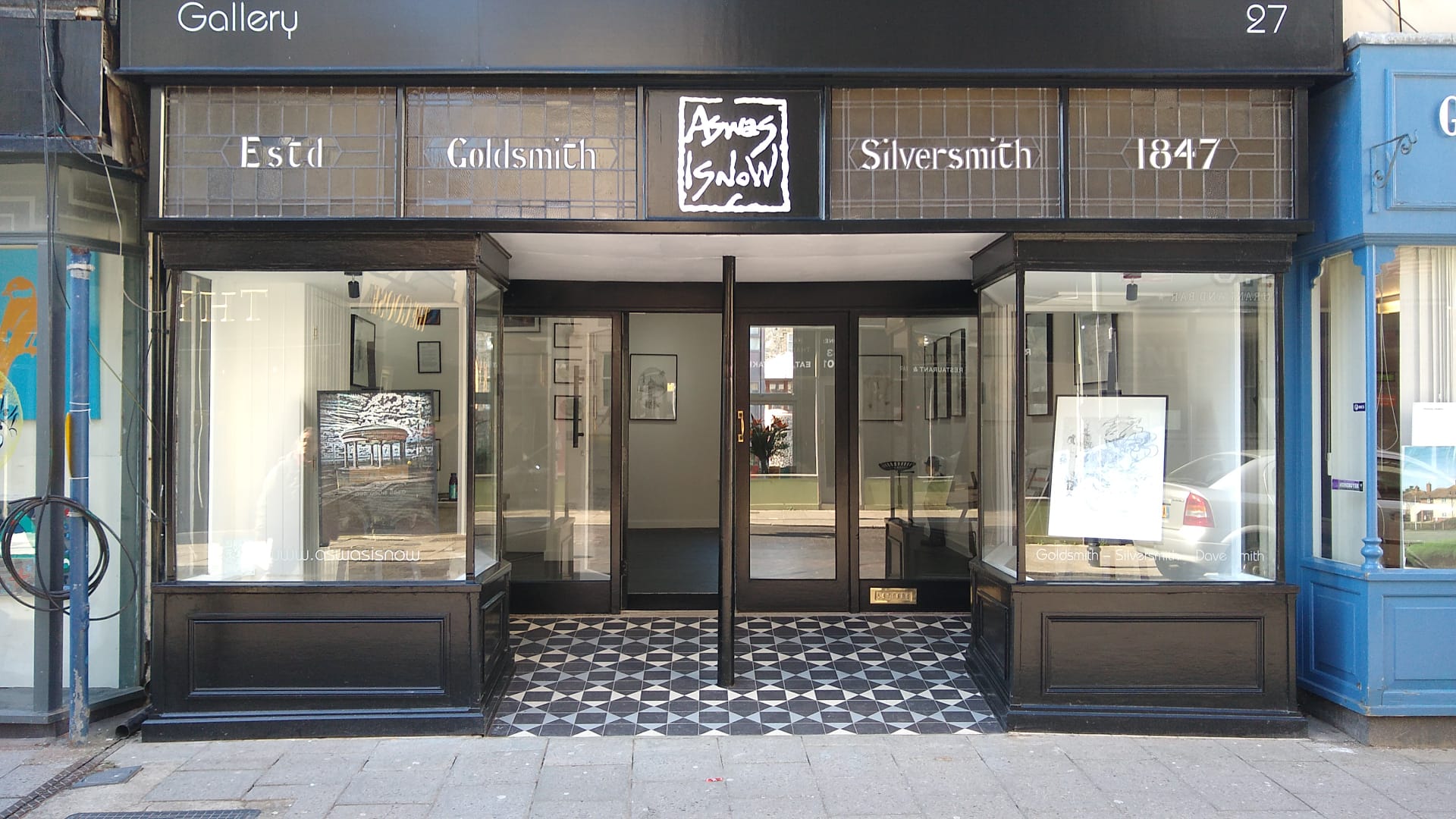 An occasional pop up Art Space located at 8 Bellevue Road.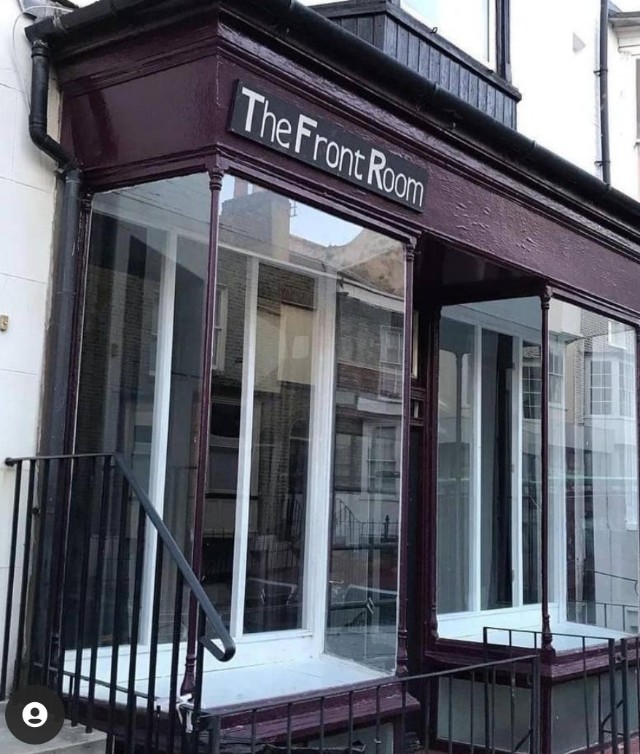 An Art Gallery, Shop & Teaching Studio located in Harbour Street.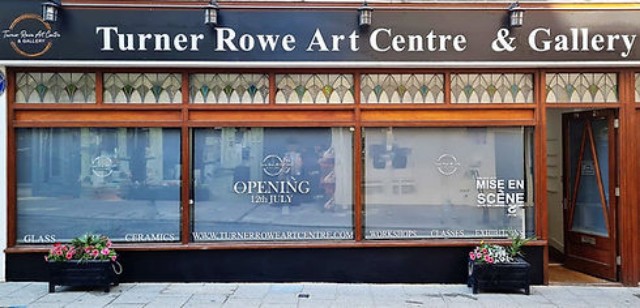 Gallery of Urban Symbolism
A new Gallery located at 55 King Street.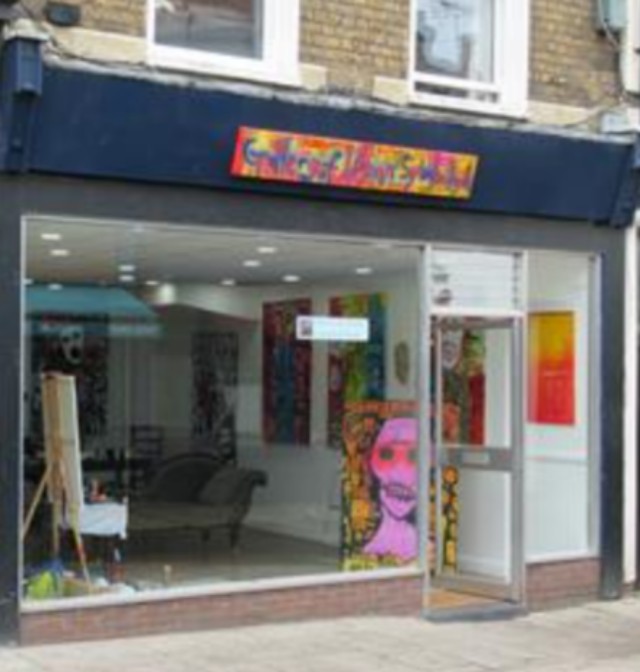 Stylish Gallery/Shop on Queen Street, sells Art, Ceramics, Jewelry and Cards. Hosts regularly exhibitions.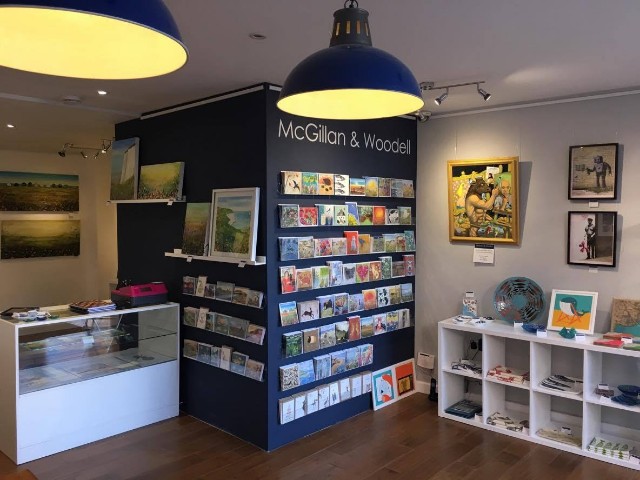 Art on display in Restaurants & Cafes
Some local Restaurants and Cafes also display art work by local Artists :-
The Art House has changing art exhibitions and a variety of events and workshops.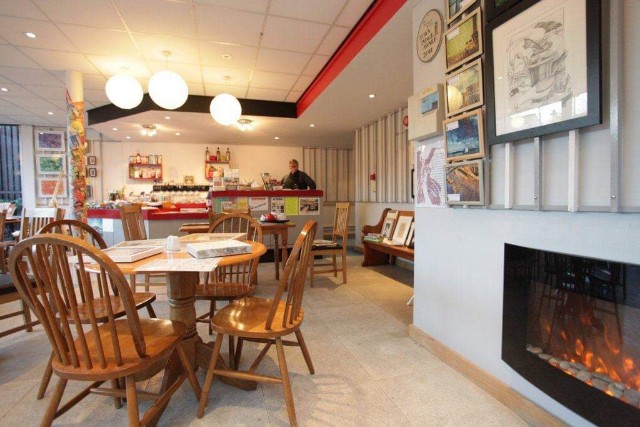 Cafe with Gallery located at 91 High Street, directly opposite their main Gallery. The Café is showing works by Rebekah Sunshine PLUS posters, prints, t-shirts, bags made by artists from across East Kent. For more informative on Art see The Wooden Box gallery.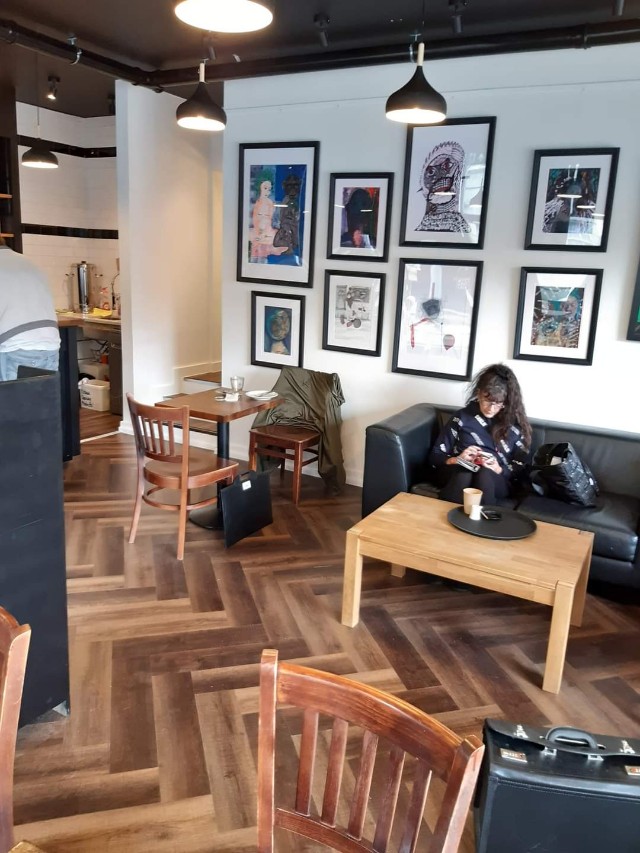 This lovely venue holds regular Art Exhibitions. For more information see Ramsgate Boating Pool – Facebook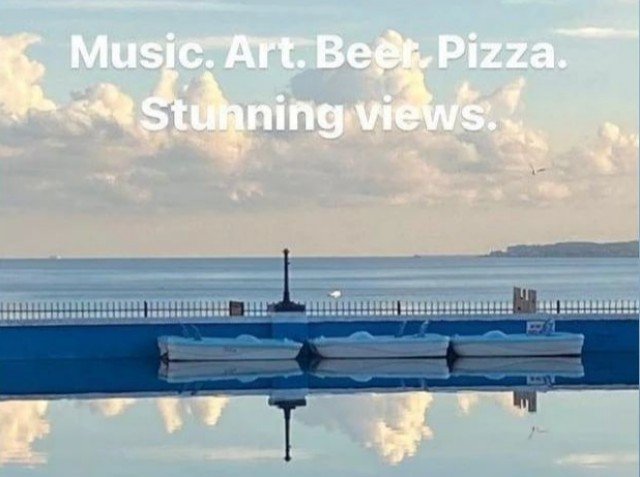 Gallery information is also available on the Visit Ramsgate web site – click here to access.
Public Art
Click here for the Public Art Trail covering both permanent and temporary Public Art installations in Ramsgate.
Return to Index for Art/Music Guides
Return to Index for No Expert Guides