(and nearby eating/drinking options)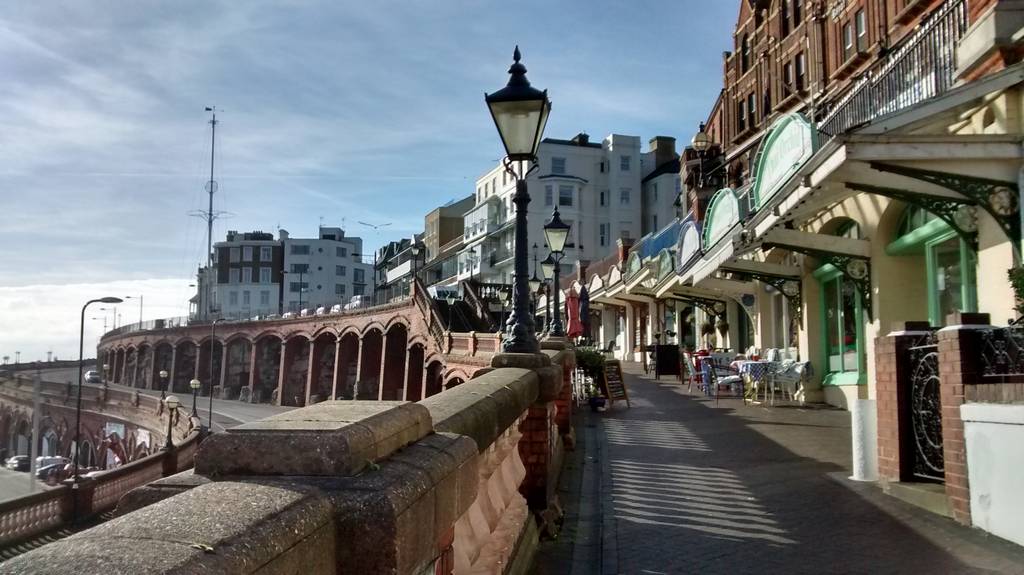 It's been a few years now since I moved down to Ramsgate from London, but I still enjoy exploring the town finding interesting places to eat and shop. Shopping in Ramsgate is not ideal, as like the rest of this part of Kent, the local High street has been badly damaged by the extensive out of town shopping available at the soulless Westwood Cross.
The following map covers a selection of different types of shops available in the town, including the ones described below.
Where to Shop

Kings Street
In King Street you have Michaels Bookshop a very interesting second hand book store and  the Haberdashery & Fabric shop, which is spread over two floors and well worth a visit – check out its button wall, which looks like an Art installation.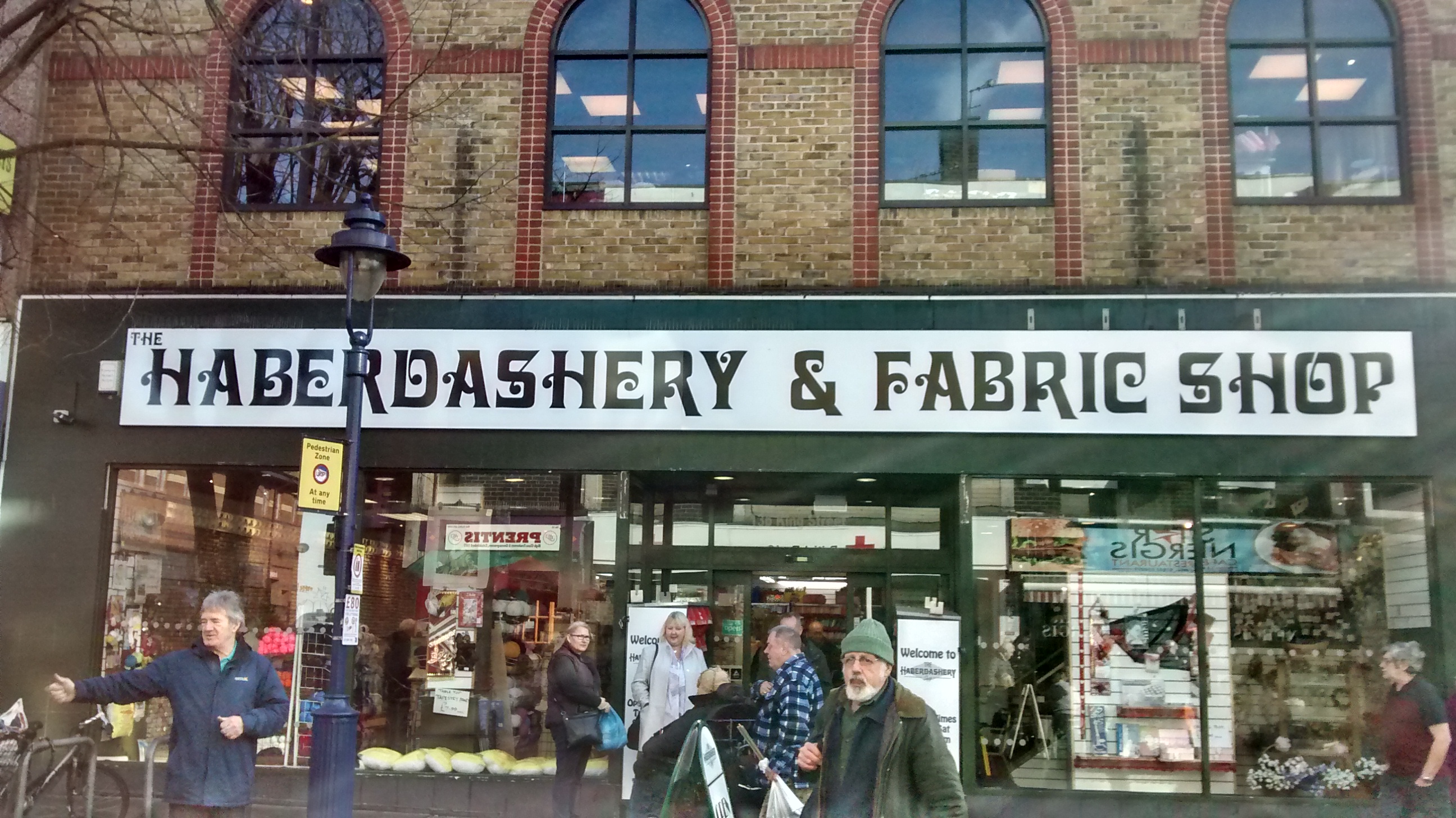 Harbour Street and Charlotte Court
In Harbour Street you will find Nice Things it has a great selection of art, gifts and all sorts of lovely things produced by local artists and craftspeople. A great place to buy presents – especially for yourself.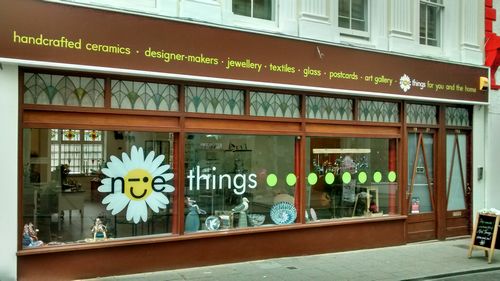 Alchemy by Saltworks a new shop selling Womens & Mens wear with a focus on shoes and bags and Limarni a shop selling designer handbags, backpacks and accessories made by Coco Barclay.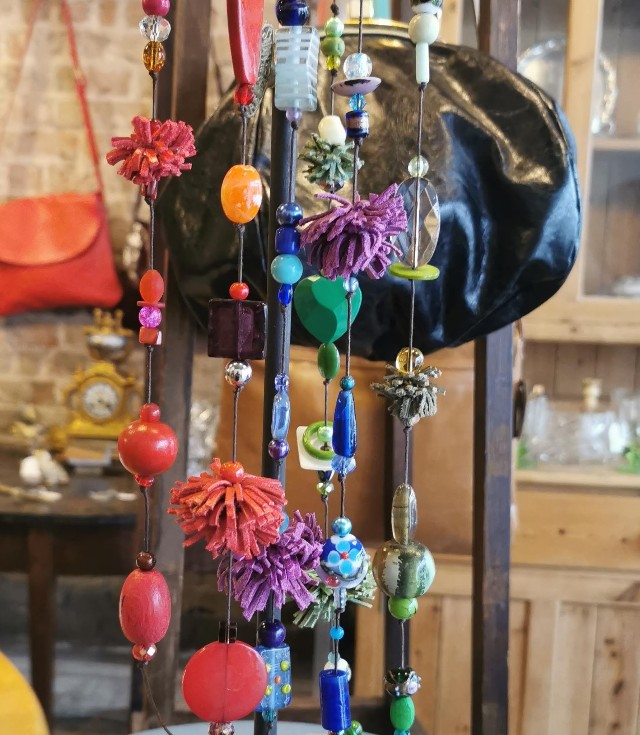 Charlotte Court is just off Harbour Street and in the Old Police Station at 12 Charlotte Court you will find the original branch of Saltworks, arguably one of the most interesting and stylish shops in Thanet. They have done a great job converting the old police cells. They sell ladies and children's clothing, designer furniture, gifts, jewellery, perfume, jams, chutney and speciality teas.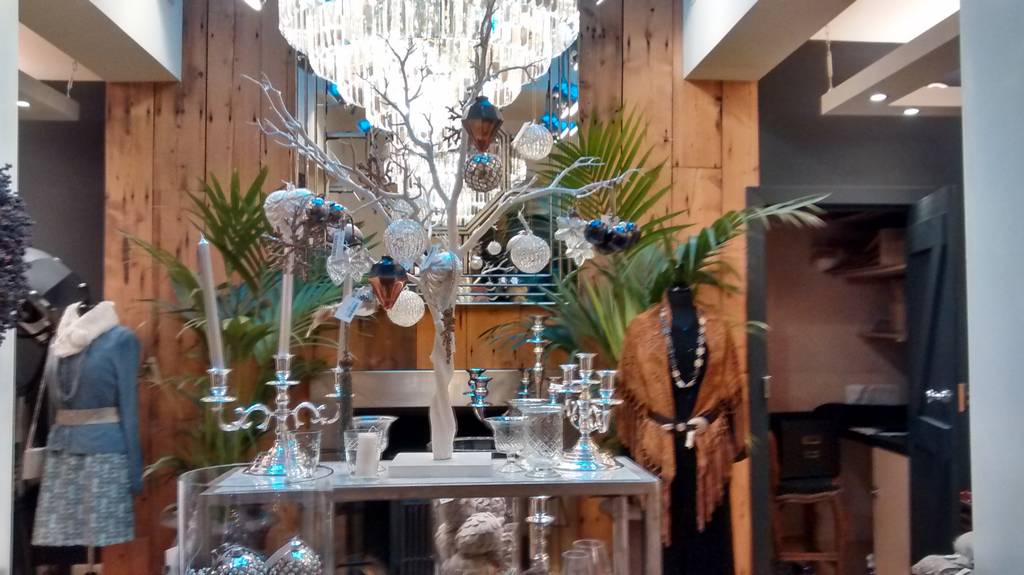 York Street, Queen Street and Turner Street
For bouquets, flowers and plants you have the attractive York Street Flower Shop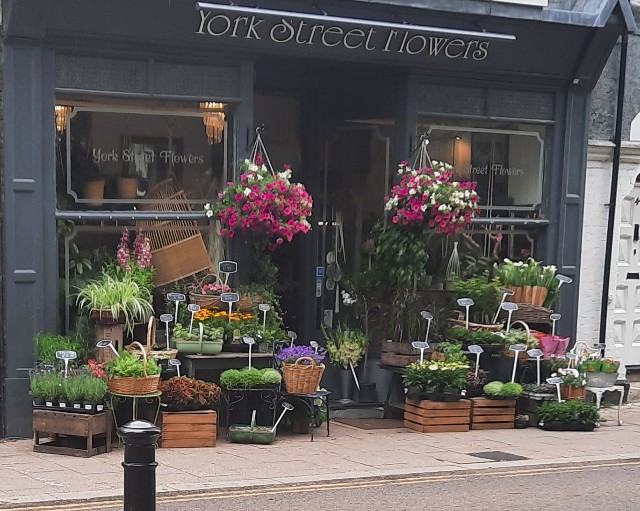 and In Bloom Florists, located on Queen Street where you will also find the Molly Pickles Studio and Shop that sells local artist Molly Pickle's Prints, Stationary, Cushions, Totes and clothing for adults & children,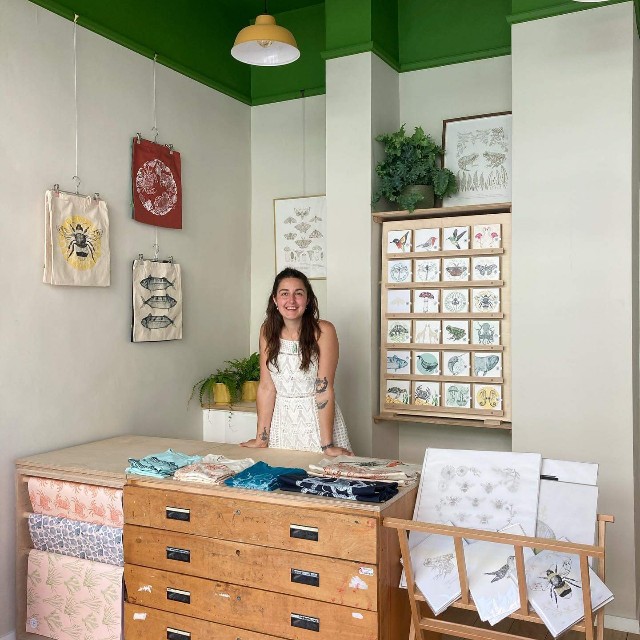 McGillan & Woodall an Art Gallery and shop that sells ceramics, jewellery and cards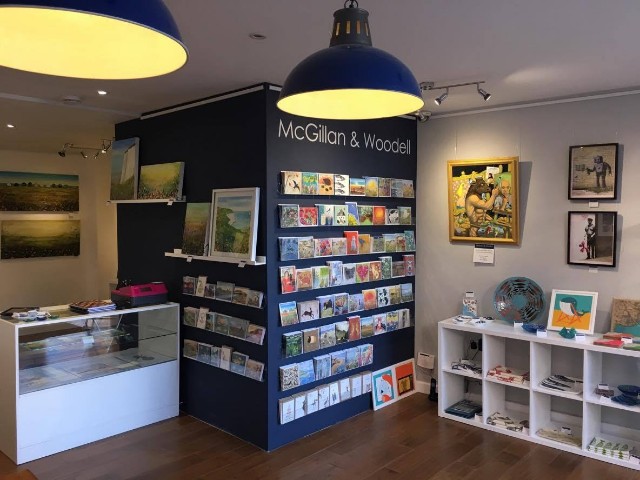 and The Elephant in the Room a gift shop that sells all sorts of adorable, quirky and unusual gifts and cards.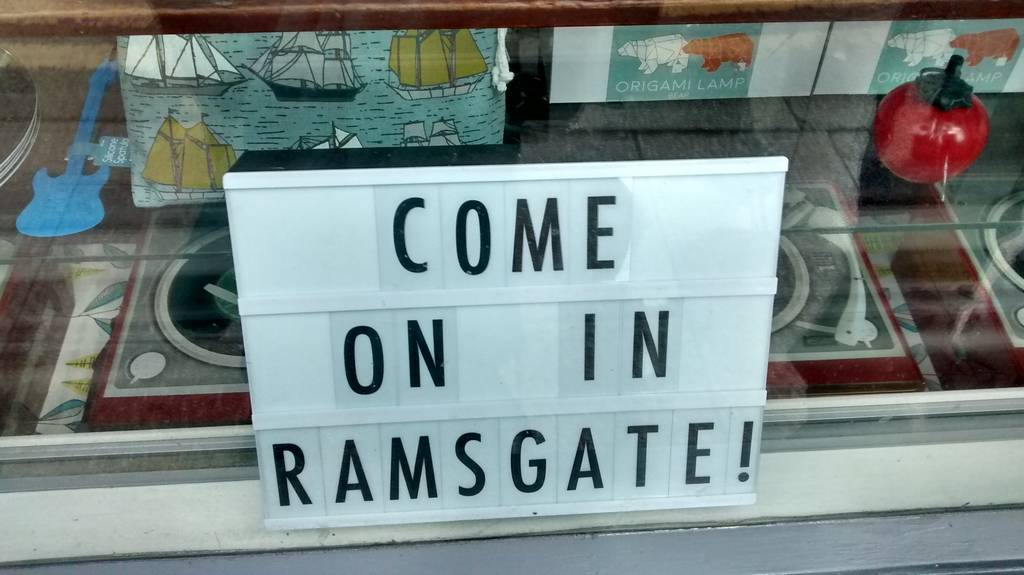 These shops are on the same street as Zest Cafe and Cocktail Bar and Union Yoga + Cafe, and just round the corner from the award winning Flavours by Kumar – a modern India Restaurant in Effingham Street that serves delicious food.
You can head up the High Street a bit and turn off at Turner Street to check out two shops  The Recovery Well/Wellbeing Hub which sells products such as oil burners, soy wax and other eco friendly wellbeing products for personal use and for the home,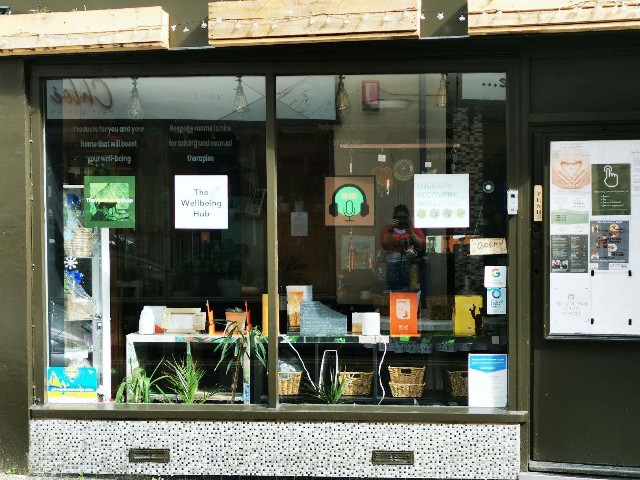 and Magick, a Wican & Pagan gift shop,that also sells jewellery, candles and crystals,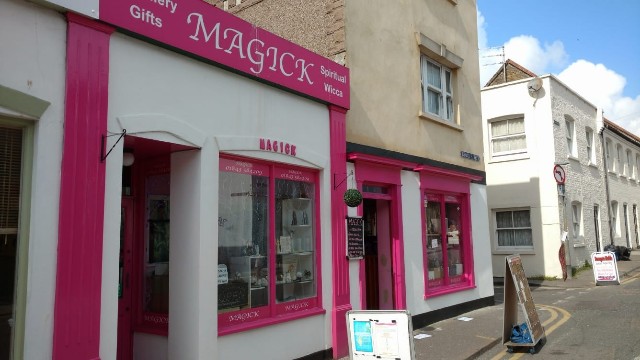 or you can continue up Queen Street, where you will find Amber Rose a boutique selling stylish women's clothing,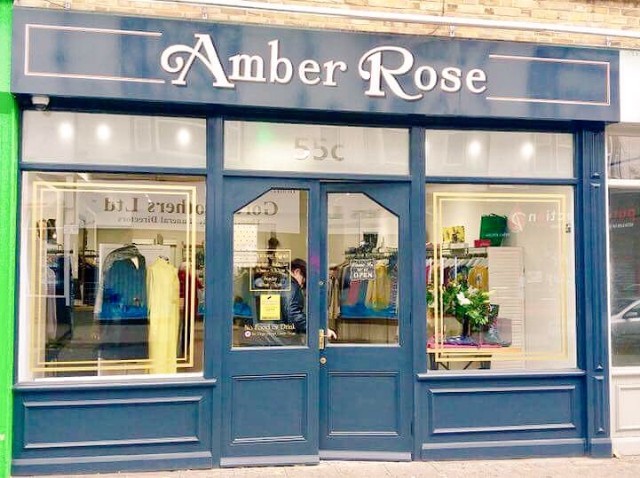 and further up the hill on the opposite side Country Style Furniture which sells mainly Pine Furniture and has a large basement display area,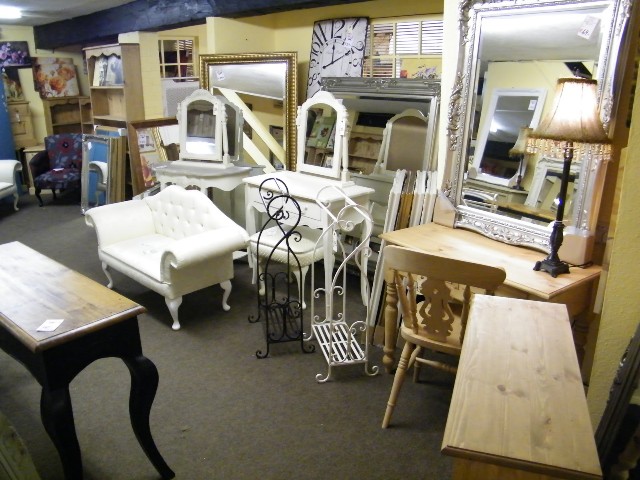 and Stories from the Past, a Vintage shop specialising in women's accessories.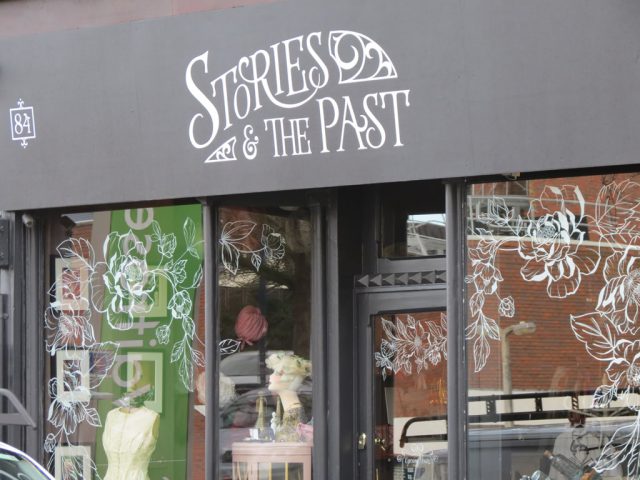 West Cliff Road and Addington Street
Queen Street leads into West Cliff Road, where you will find The Modern Boulangerie, a local artisan bakers specialising in viennoiserie and baguettes, then just off West Cliff Road is my favourite street in Ramsgate – Addington Street.  This street is in the early stages of regeneration and has such a lot of potential.
On the corner you can't miss Vinylhead  a rather cool record shop, selling old and new vinyl, a real find for music lovers, and much bigger than it looks from the outside.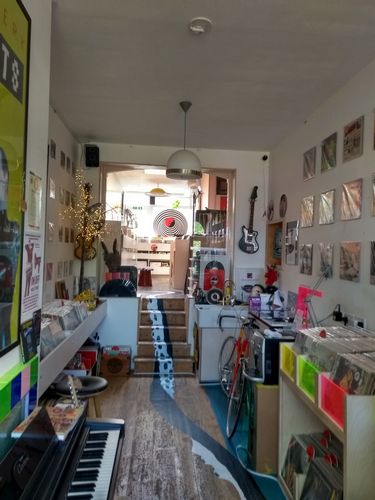 and further up the street you will find Eats 'n' Beats with its Courtyard suntrap, decorated with a stunning seaside themed mosaic.
Then a few doors up Addington Street there is the fantastic Paraphernalia (see Ramsgate Retro Shopping Guide for more information).
Addington Street is also the home of The Falstaff Hotel,  several Art galleries (Margo McDaid Gallery, Laurent Delaye Gallery, the Aitch Gallery and the Lee Nicholls Art Gallery), lifestyle shop No 36 by SP,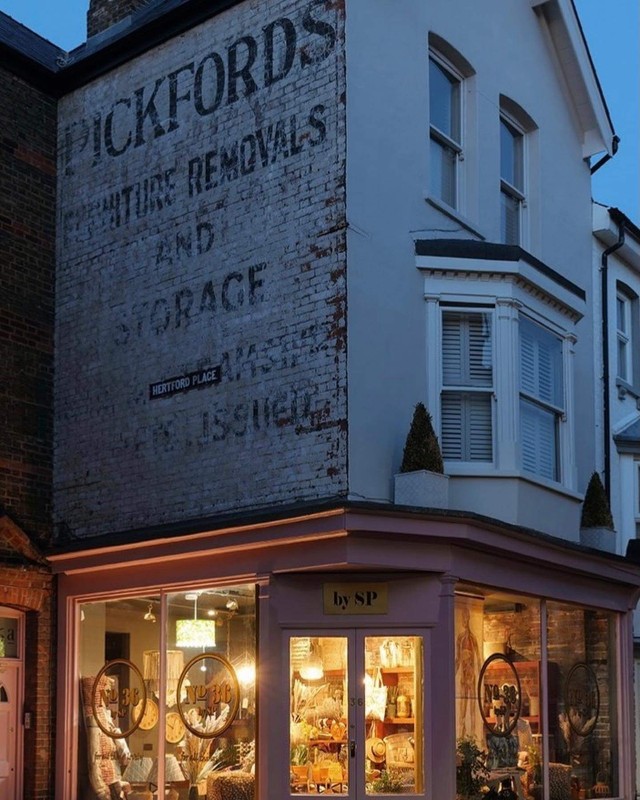 The Sewing Room, a high quality clothes alterations and repairs service that also sells vintage clothing, Tales on Moon Lane a Children's book & toy shop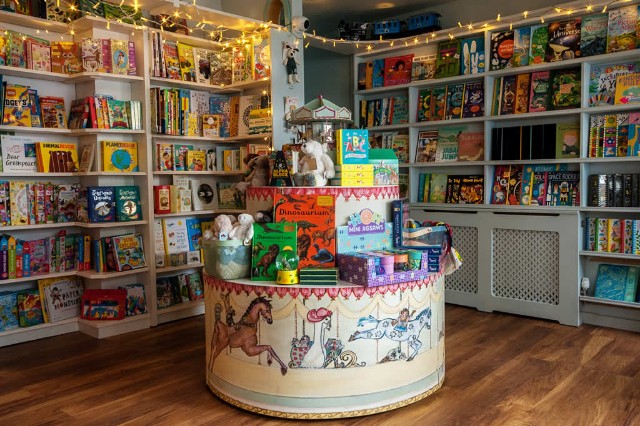 and Positive Retail a store selling Pre Loved Goods.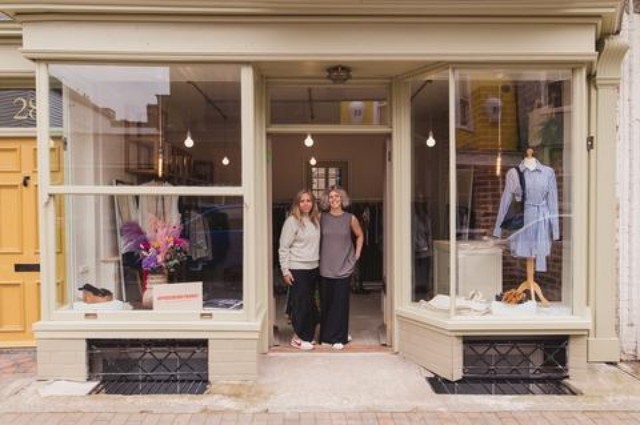 The Marina
On one side of the Marina, you have the Arches, where you will find some retro/vintage/antique shops (see Ramsgate Retro Shopping Guide for more information) and don't miss Harbour Active a retail clothes shop that is located directly above Harbour Bikes, it stocks Animal and Gas Monkey brands,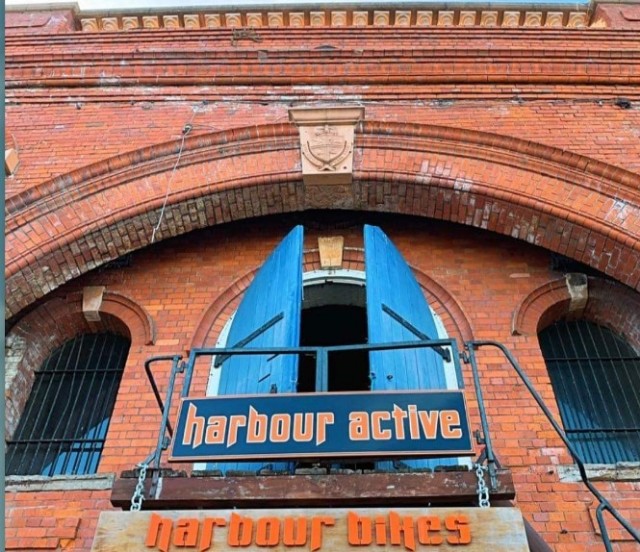 Clareys Chocolates the Ramsgate Chocolatier making artisan chocolate, operating from Coco Latino and the modern and stylish Archive Homestore & Kitchen. This is a design-led lifestyle store that showcases a range of products, from suppliers like the House of Rym, where Scandinavian design is blended with Tunisian handcrafts. It's also the place to get interesting coffee table books and cute gifts for adults and children. They also sell food and drink, the upstairs seating area is great with its fabulous views over the Harbour.
Archive Homestore & Kitchen is easy to spot with its yellow door.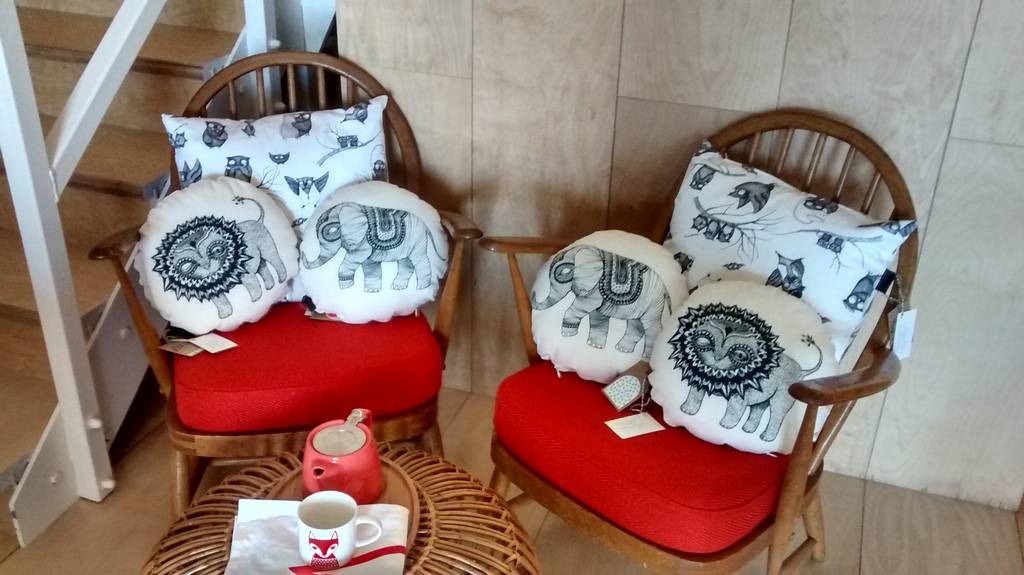 The High Street
The High Street in Ramsgate, like so many High Streets in the UK these days is not very interesting, however if you head for the top end of the street there are some Retro/Vintage shops, Simply Danish which sells vintage items from Holmegaard glass, Royal Copenhagen porcelain, Danish designer jewellery and teak & rosewood mid century furniture, Ramsgate Thrift Store, a colourful vintage clothing store and Island Vintage with it's large and diverse collection of ceramics, a collection of vinyl, Hi-Fi, CDs & cassettes. There is also the cleverly named It's Sew Ramsgate, a Sewing and Pattern cutting School that sells vintage fabric and haberdashery, an attractive Homeware and Plant shop called Potters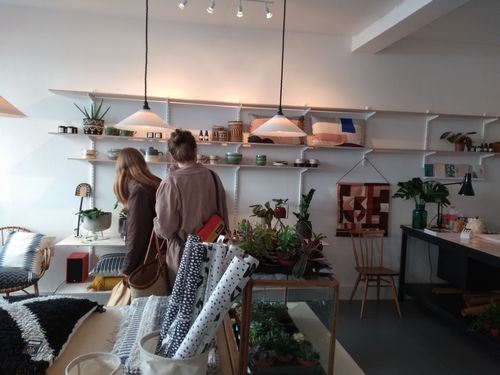 and just around the corner in Chatham Street is Howling Sounds a specialist Vinyl record shop.
Retro/Vintage/AntiqueShops
One Shop not to miss is the Petticoat Lane Emporium which is a collection of Shops and Stalls, it's the starting point for the Ramsgate Retro Trail described in the Ramsgate Retro Shopping Guide.
Click here to view the Ramsgate Retro Shopping Guide.
Charity Shops
Click here to view the Ramsgate Charity Shops Guide.
Gallery Shops
Click here to view the Ramsgate Art Gallery Guide .
Specialist Shops & Services
The Grumpy Goblin Gaming Emporium – A gaming shop stocking, Trading Card Games, Table top games, Board games, Graphic Novels and much more. They also run regular Tournaments and Events.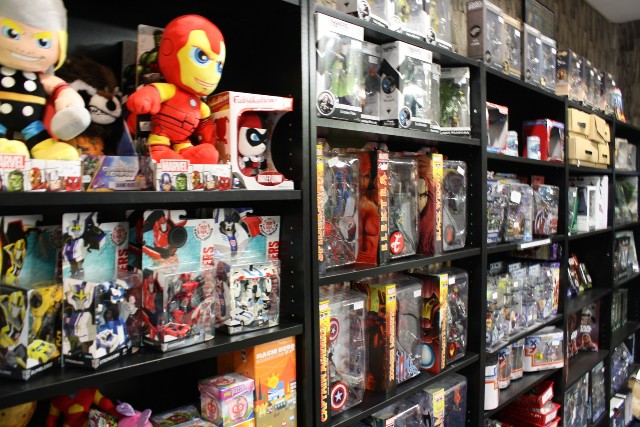 Curio Collectors Emporium – A Hobby Shop & Cafe, that sells models, paints, board and card games, hobby and art supplies. They also have on site Games nights.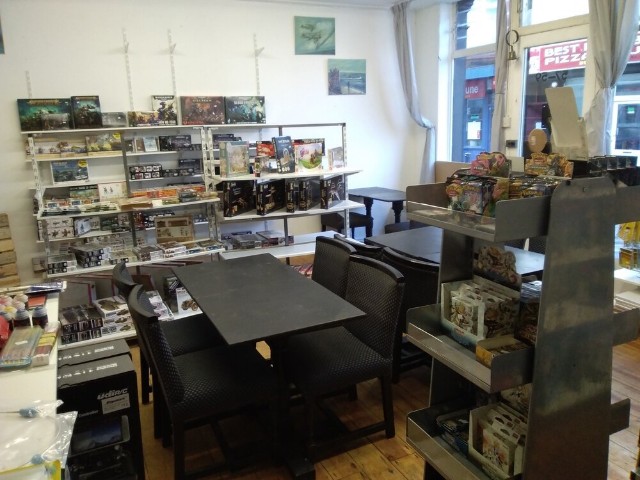 Board at Home – A Shop selling board games, puzzles and accessories. They host a regular Board Games Club in their 'Board Room'.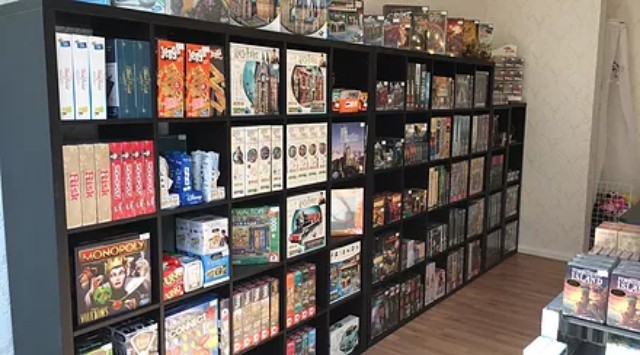 Paris Drycleaners – A highly recommended, efficient and reasonably priced drycleaners in Queen Street.
Timpson – A good local shoe repair, locksmith and key cutters at 2 Harbour Street.
Sherleys Pet Store – The local Pet Store in Queen Street.
Supermarkets, Food Shops & Stalls
The town is well served for Supermarkets. It has the only Waitrose in Thanet and away from the High Street there is an Aldi, a couple of  branches of Tesco, a large Sainsbury's, an Asda, an Iceland, Londis, Costcutter and a
Co-op.
As well as :-
The Family House Oriental Grocers in Kings Street, specialising in food & drink products from China. The staff are very helpful and if they don't have an item in stock, they are happy to order it in.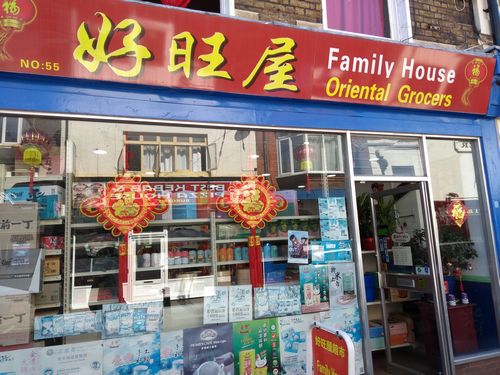 The Oban Supermarket in King Street selling, International Food, Drink, Cigarettes, Fruit & Vegetables and fresh Halal Meat.
Days Supermarket a Food & Drink Convenience Store in Harbour Street.
Baltic Branch in Queen Street, a grocery store, which specializes in East European food.
See Supermarket Map
You also have a large and very useful branch of Wilco in town.
Food Shops/Stalls include :-
Additional Information
When visiting shops in Ramsgate check the opening times as they can change, especially in the Winter season.
To learn more about Ramsgate check out the Visit Ramsgate web site.
For more information on places to Eat and Drink in Ramsgate and information on places to Eat, Drink and Shop in nearby towns and villages, see the East Kent/Thanet Guide.
Return to East Kent/Thanet Guide
Return to Index for No Expert Guides