Sandwich has a reputation as a sleepy town. Mostly I visit on Saturdays and use it as a base for walking around the surrounding country side, it's a pleasant 30 minute walk to the beach across Royal St Georges Golf Course. Sandwich is not a buzzy place, but it is full of beautiful houses and churches. In Sandwich Saturdays feel like Sundays. Shops tend to be small independents that open late morning and close early afternoon. For more conventional shopping there is nearby Canterbury or soulless Westwood Cross. In Sandwich the main shopping area is Market Street and King Street.
The following map covers a selection of different types of shops available in the town, including the ones described below.
Where to Shop

No Name Shop – an excellent French deli.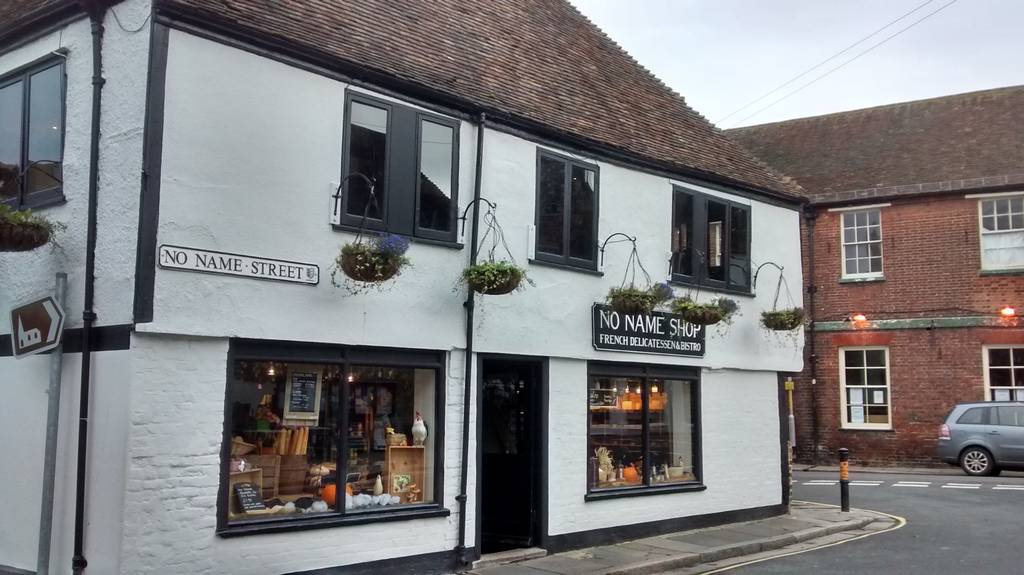 Friperie á 15 – (15 The Butchery ) specialist in reselling designer clothing and accessories. Cash only.
Effie McLean – Two shops : One in Delf Street selling Clothing & Homeware  and one in Market Street selling Childrens wear, toys & gifts.
Carol Ridley – Boutique with a great selection of designer rainwear.
Luvies Boutique – Shop selling Women's Clothing, Accessories, Gifts & Homeware.
Brewer & Howard 1 of 2 shops, the other one is in Broadstairs. It is a great place for quality Footwear and other accessories.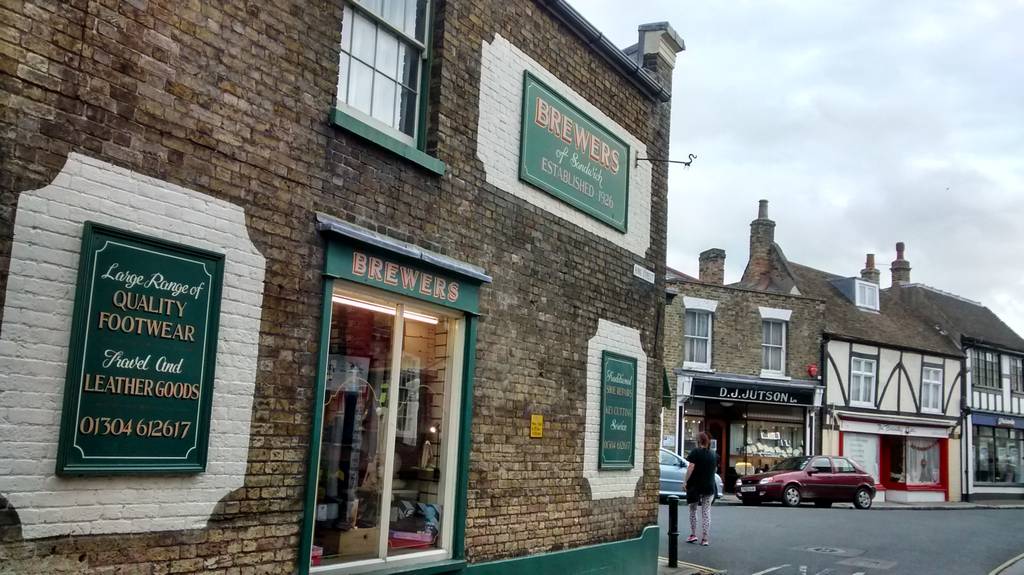 If visiting shops check the opening times as they can change, especially in the Winter season.
Supermarkets
I have only spotted two Supermarkets in Sandwich, a Spar on Market Street and a large Co-op in Moat Sole Road – see Supermarket Map.
Additional Information
For information on places to Eat and Drink in Sandwich and information on places to Eat, Drink and Shop in nearby towns and villages, see the East Kent/Thanet Guide.
Return to East Kent/Thanet Guide
Return to Index for No Expert Guides