Broadstairs is a historic seaside town with beautiful sandy beaches. It is often described as the "Jewel in Thanet's crown".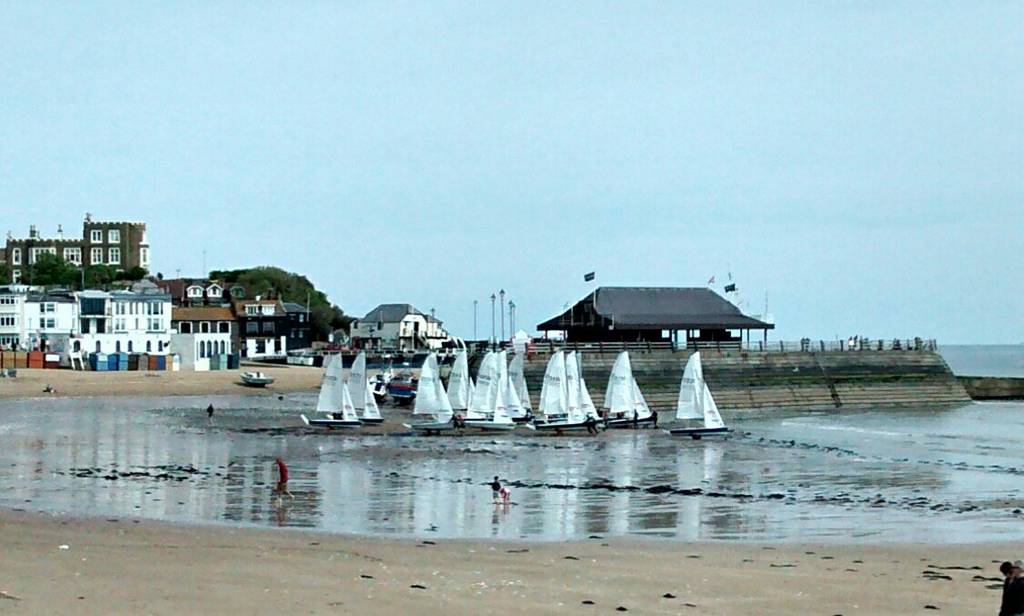 The Broadstairs Eating & Drinking Map shows the locations of some of the Restaurants, Cafes and Bars in Broadstairs including the ones described below.

STARK – A Michelin starred restaurant. The focus is entirely on a well thought out, well structured tasting menu with excellent ingredients and matching wines. The menu changes on a regular basis to showcase the talents of Chef Ben Crittenden. It is only open Wednesday to Saturday Evenings. Booking is essential, typically 3 months in advance.
See https://tinyurl.com/NoExpertReview-STARK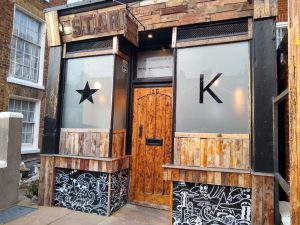 Wyatt and Jones – An excellent restaurant with one of the best views in Broadstairs. The Menu consists of appetisers and small plates.
See https://tinyurl.com/NoExpertReview-WyattJones.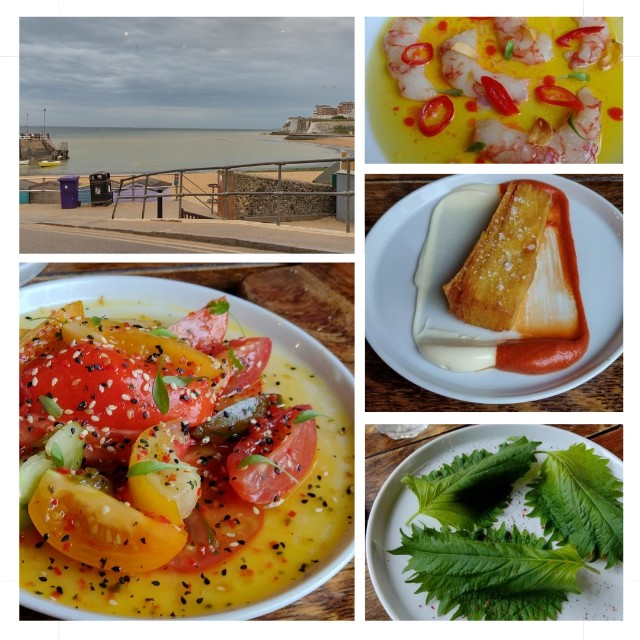 The Chapel – A Bar in a Bookshop that serves really good Pies and Cider (same menu as The Lifeboat in Margate).
The Restaurant at East Kent College – Look out for special events. Now located in The Yarrow Hotel.
Bessies Tea Parlour – A vintage Tea Room, that sells lots of different teas and  home baked cakes. Ideal for Afternoon Tea, which is beautifully presented on vintage china cake stands. Open from 10:00 to 18:00 every day of the week.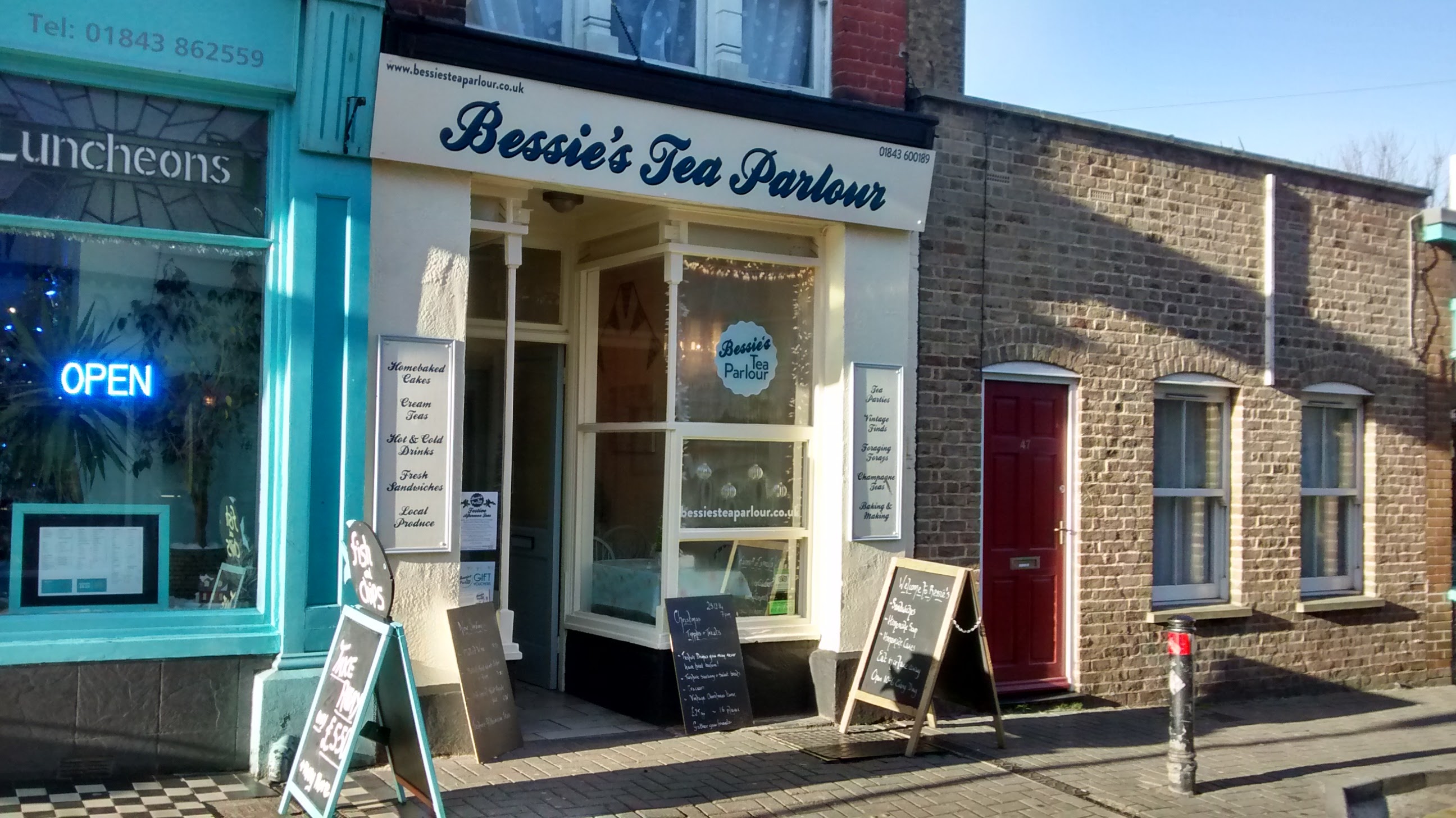 For information on places to Eat and Drink in nearby towns and villages, see the East Kent/Thanet Guide.
Return to East Kent/Thanet Guide
Return to Index for No Expert Guides