Margate is a historic seaside town which is slowly re inventing itself as a trendy destination helped very much by the Turner Contemporary Art Gallery located on the Harbour Arm.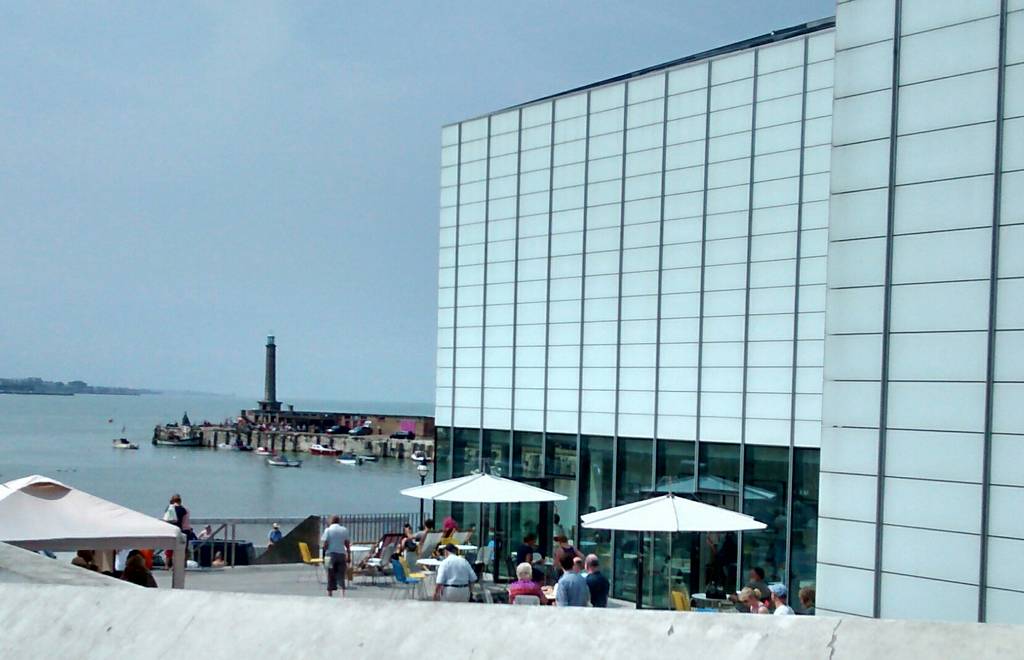 The Margate Eating & Drinking Map shows the locations of some of the Restaurants, Cafes and Bars in Margate including the ones described below.

The Bus Cafe – This is basically a Kitchen with upstairs seating squeezed into a vintage double decker bus. There is also outside seating available. It's a local gem for Foodies, we loved their breakfast hashes.
Top quality Street Food. Friendly staff – (see Map for location)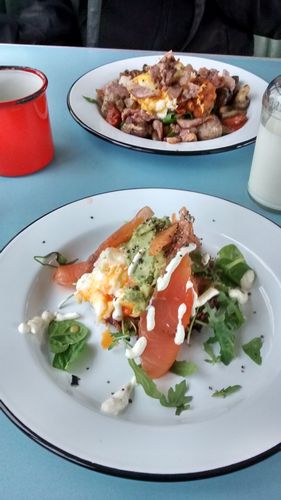 The Lifeboat – Highly recommended for their Pies and Cider.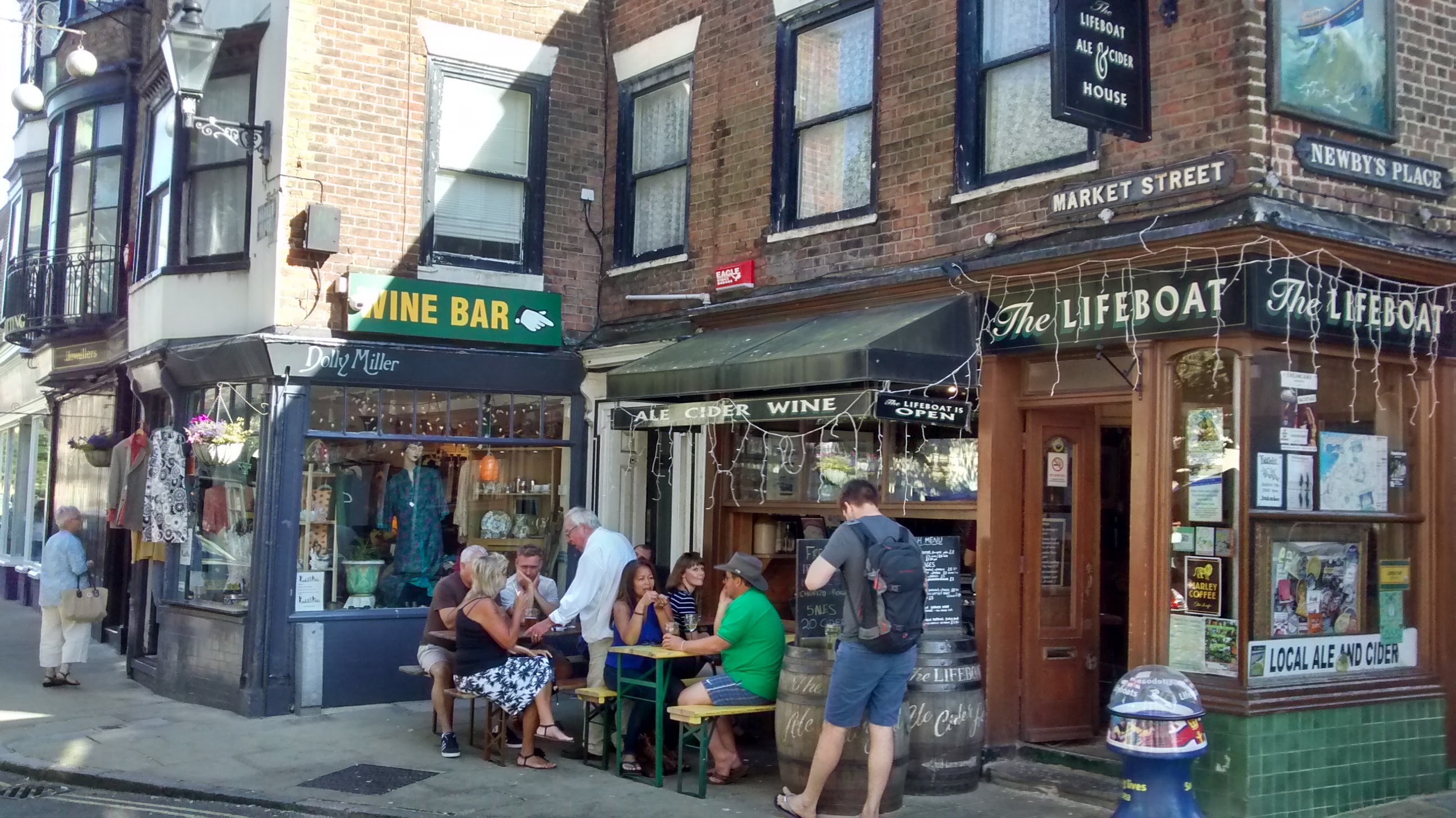 GB Pizza – An absolutely gem, serves the best Pizza in Kent and then some 😉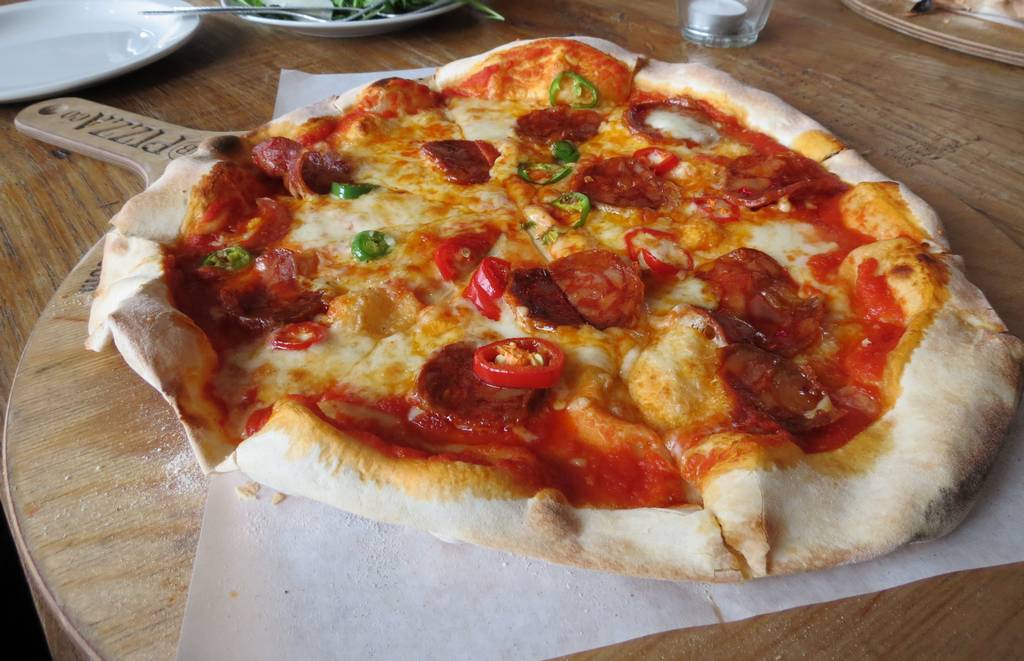 Buoy and Oyster – An excellent Fish & Seafood restaurant. When weather permits the balcony is a perfect spot with a panoramic view of the beach and harbour.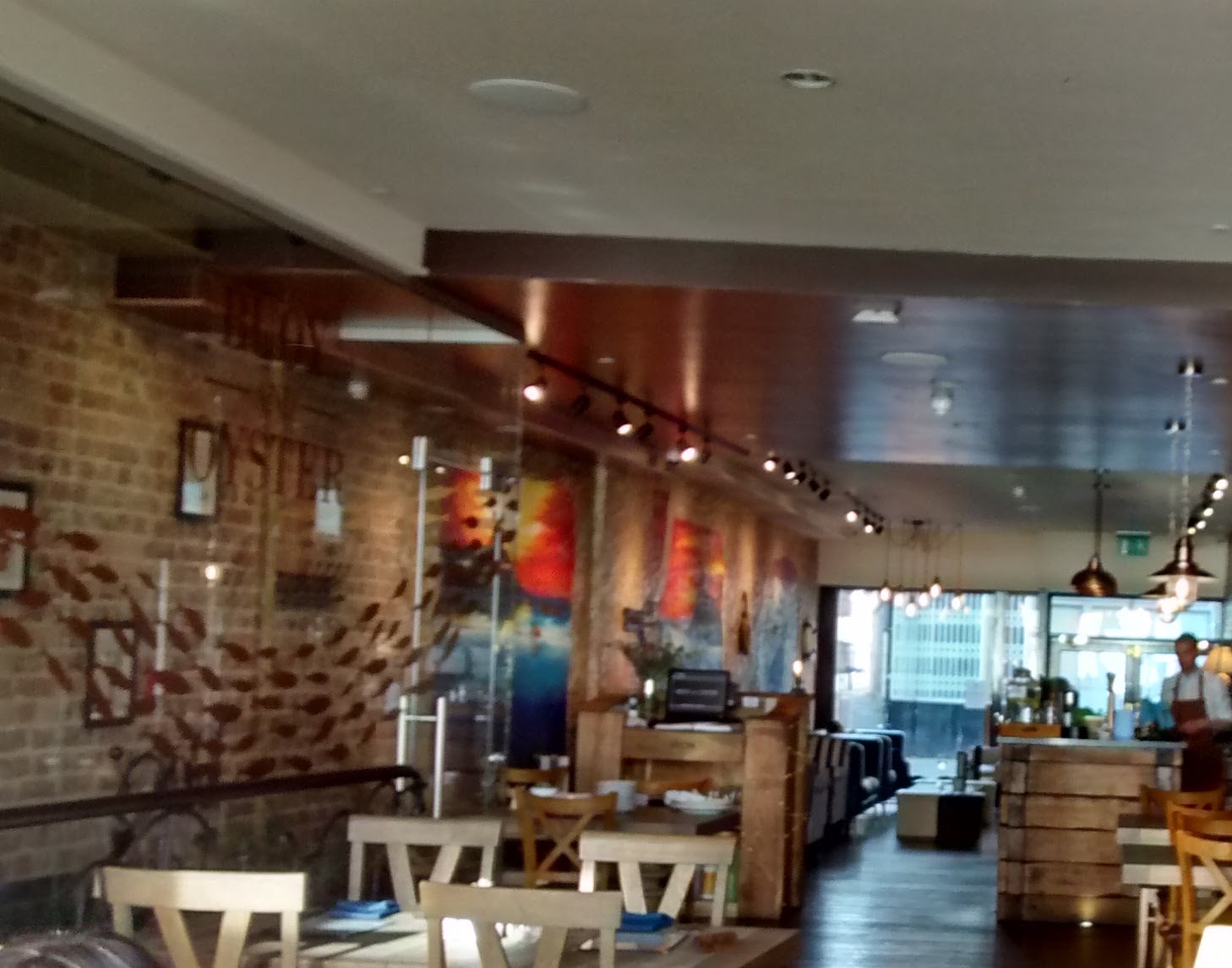 There are also several other cafes/restaurants I have not been to yet but which I have heard good things about :-
For information on places to Eat and Drink in nearby towns and villages, see the East Kent/Thanet Guide.
Return to East Kent/Thanet Guide
Return to Index for No Expert Guides