A favourite breakfast venue of ours in Sandwich was the Beach Hut, but that was a while back and the location on Strand Street was taken over by the Smokehouse which didn't seem to last very long, but we'd notice that there was a further change of ownership and the cafe was now called 'The Pit Stop'. So when we made a visit to Sandwich for the 'Le Weekend' event, we made sure to make a pit stop and check out their breakfast offerings. They do several English breakfast variations, as well as, Omelettes, Eggs Royal, Eggs Benedict and various toast and sandwich options.
We had Breakfast 1 & 2, so between the two of us we had a nice range of quality ingredients. Nicely cooked bacon & mushrooms, plenty of black pudding & hash browns. An excellent breakfast all round and reasonably priced (just over £20 for two breakfasts & two coffees).
There is some nice outside seating, so it's a great place to have a leisurely breakfast or brunch in the sunshine. Good service too, quick & friendly.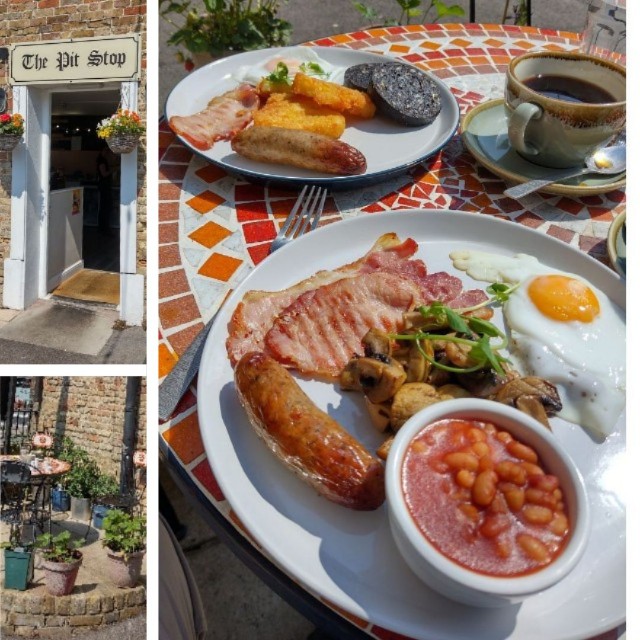 Le Weekend is an annual event in Sandwich where the town hosts a French Market and an Anglo- French Medieval Encampment. There is also Live Music and lots of stalls mainly in Market Street.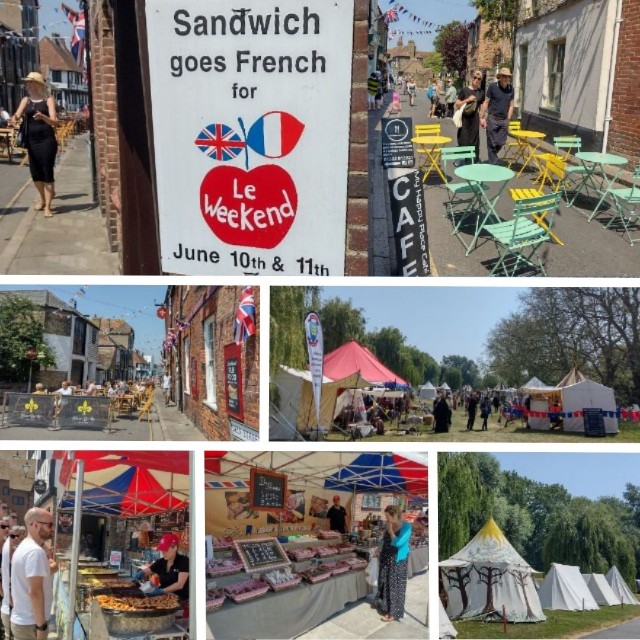 Several cafes (including the The Pit Stop) offer classic French menus over the weekend.
For more information see www.sandwichevents.org.uk