For a bit of everything Del'Aziz the Mediterranean Delicatessen and Brasserie is great, they have their deli counters (of course) and a really good selection of cakes (portion control is a problem though, sometimes bigger is not better!).  I have only been to the ones in Bankside and Fulham.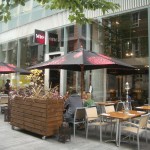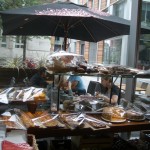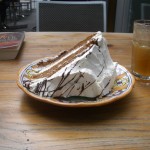 UPDATE : September 2010 – I passed by their new outpost  in Bermondsey Square yesterday during the annual Bermondsey Street Festival and it looked good.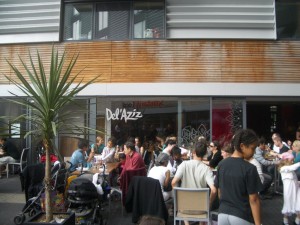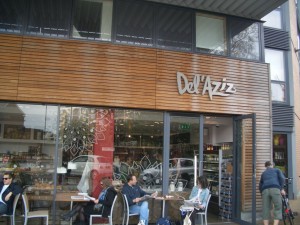 UPDATE : May 2011 – Finally tried the Bermondsey Square branch, it has outdoor seating at the front and in the Square, which is a great little sun trap. Identical formula and quality level as the other branches of Del'Aziz.
Marks out of 10
Food 6
Service 6
Ambience 6