The No Expert Maps can be set up to cover quite a large number of businesses/items in a single Map, the Maps zoom facility enables you to select to focus on a specific area of the Map. You can also use the Side Menu option (click on the Side Menu icon in the top left hand corner of the Map) to not only view an index of the Maps contents, but also to switch off/on the layers being displayed.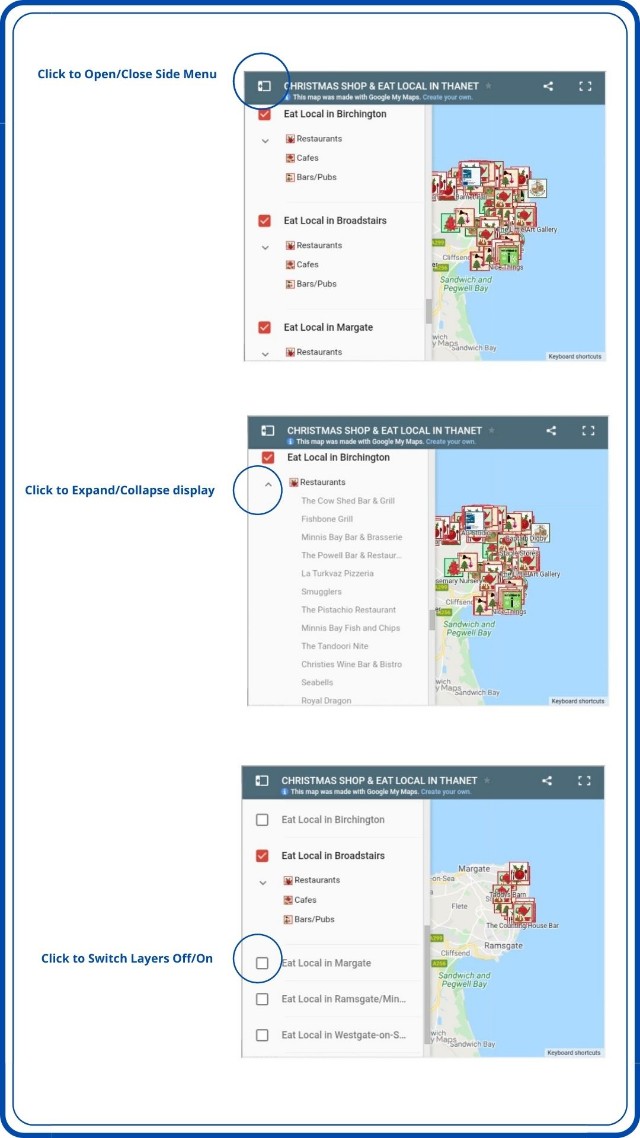 Some No Expert Map Benefits
Bespoke No Expert Map Icons will stand out more than the standard Google Map icons.
The No Expert Map Icons provide strong visual clues to the type of business/event.
The No Expert Maps can be kept up to date (the default Google Map displays often show business that no longer exist or have moved location).
The designated Layer structure allows for a logical filter method to display Mapped items.
Trails can be mapped out with distance information.
Limits
A single Map can have a maximum of 10 layers with up to 20 data columns (categories) per layer.
The overall maximum is 10,000 objects per Map. A 500 item Map would typical use 3500 objects.
Using Maps on Websites/Blogs
Maps can be embedded in Websites/Blog posts.
Click here to learn more about No Expert Mapping.