Vincent's is a gem of a cafe in Ramsgate, one you would struggle to find without local knowledge. It's located in Spencer Square in the little hut overlooking the Tennis Courts, I didn't even realize that it had inside seating, but it does and it's surprisingly spacious. It's a friendly place serving good Coffee and homemade Cakes. The outside seating is on both sides of the hut, so you can also sit overlooking the rather stunning Vincent van Gogh sculpture.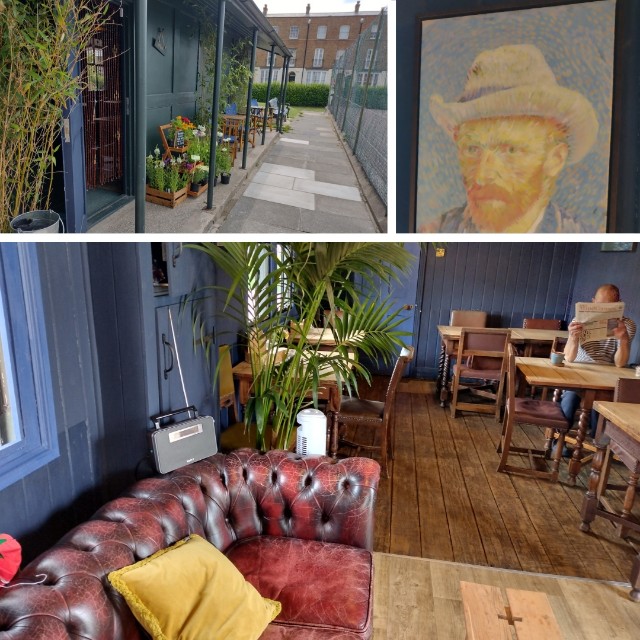 Spencer Square leads into Addington Street which has a nice selection of independent shops, see the Addington Street section of the Ramsgate Shopping Guide for details.
Vincent's is also located at the start point for the Vincent van Gogh self guided walking trail.