Harveys of Ramsgate, part of Kent Inns of Distinction, is marketed as a dedicated seafood restaurant  using locally landed fish. A fabulous idea, in theory.
Celebrity TV chef John Burton-Race of the Michelin-starred New Angel in Dartmouth is connected with it, loosely I hope, based on the standards achieved here, both in terms off food and service.
I can not see this place, surviving  the winter. I certainly will not be returning or recommending this unjustifiably overpriced venue. Neither the food quality or the level of service matched the look of the venue. Bland Fish, and one of the worst deserts I have ever had (hard meringue!). Plates passed across my companion at the table, come on – anywhere that typically charges £20 for mains, needs to deliver something a bit special. Then there is the ambience issue,  sitting next to a large noisy table of 10 in a half empty restaurant is far from ideal. This is most definitely not my idea of "fine dining".
Its pretension without the quality, delivering expensive badly cooked food. Just another "Faux Gourmet" experience.
They could have done so much more in this prime location overlooking Ramsgate Royal Harbour.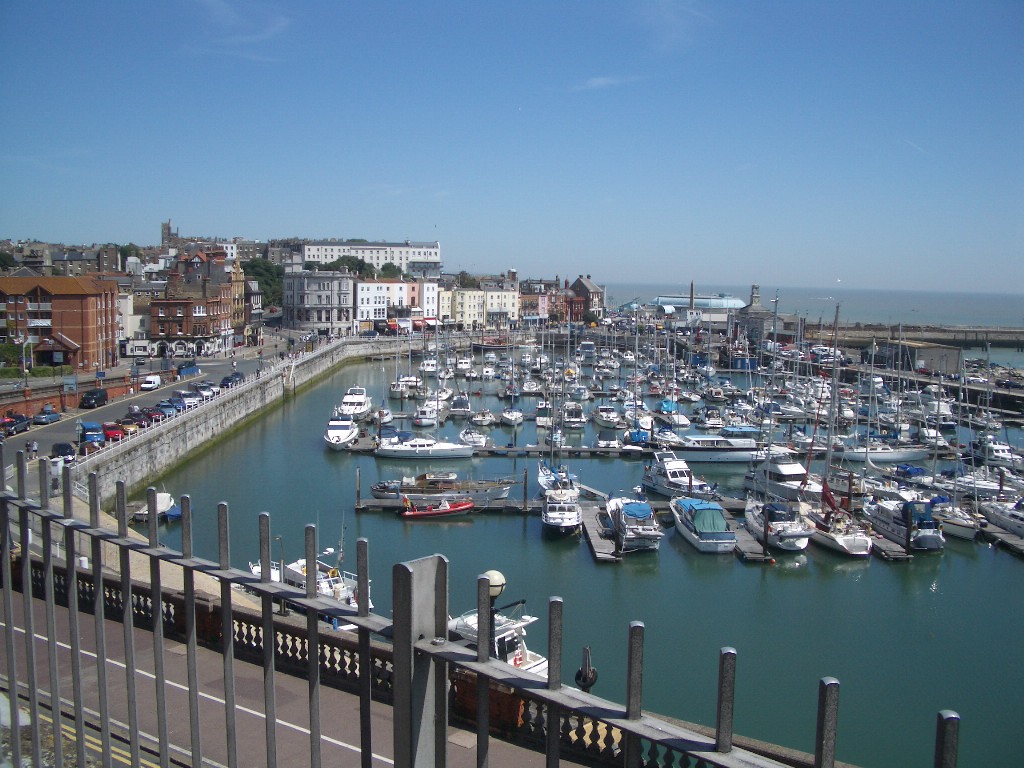 UPDATE October 2009 : Made a return visit to Harveys after all, in light of comments and the award of an AA Rosette. For details see Harveys Fish Market, Oyster Bar & Restaurant – still not the plaice to go!.
UPDATE April 2010 – Back in Ramsgate, this time to try Eddie Gilberts. For details see Eddie Gilberts – reasons to leave London? (Eddie Gilberts 7, Harveys 2)
UPDATE October 2010 – About time!  Harveys is finally closed – RIP please! For more information see post from Isle One.