Just been to Tapas Brindisa in Borough Market again.  It's always reliable.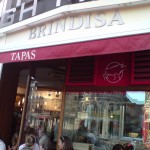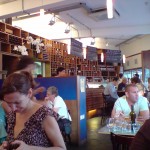 You can not book, so it is all about timing. We arrived at 7.00 p.m. to be told that it would be a twenty minute wait (what ever they say always wait – have a drink in the rather cramped bar area), we actually got our table in less that 5 minutes.
The menu is tasty and varied, and service is brisk.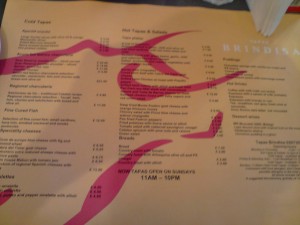 The charcuterie is always a good option and they do a nice goats cheese in honey.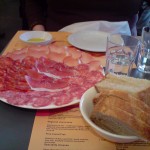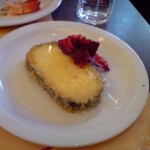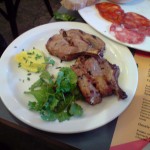 The seats are not very comfortable (I guess that is good business practice to ensure a quick turn over), the tables are so close together that you inevitably end up having conversations with the people at the next table, mainly about the food, it's just that sort of place.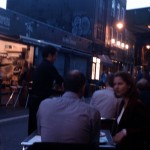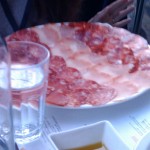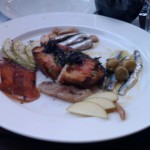 UPDATE – September 2011. Still as good as ever, we sat outside on a warm evening and enjoyed a few old favorites and some tapas dishes I had not had here before. The Ham Croquettes were especially good but the fish plate would have been better with more fish and less apple garnish.
Marks out of 10
Food 7
Service 7
Ambience 7