We have been going to several of the restaurants in the 
Tas
group for a good few years now. They are ideal venues for vegetarians as well, as the menu covers a number of interesting non meat dishes.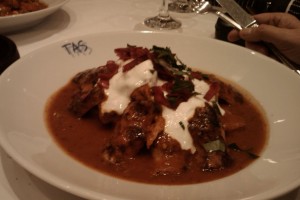 The first one Tas The Cut is still the best, followed by the Tas  Borough High Street.  The one in The Cut  is very efficient and delivers good quality food. Ironically based on my experience you are more likely to spot a celebrity here, than at the Ivy –  the Old and Young Vic Theatres are in the same street. On our last visit  the actress Jenny Agutter was dining at the table next to ours.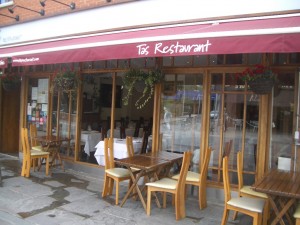 The Tas group specialises in Anatolian cuisine, and also runs a couple of delicatessens.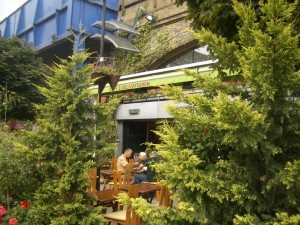 They  have a larger venue call EV located under the arches near Southwark Tube station. This is great on a summer evening for drinks or for a cheap night out with a large group, as is Tas Pide,  which is right next to the Globe Theatre.