On a stunning sunny Sunday in October we made a beeline for Broadstairs taking in the beautiful beach at Viking Bay, Breakfast at the delightful Belvidere Place Boutique B & B, the highly acclaimed Broadstairs Food Festival and the hidden delights of Bleak House.
I'd like to say we did the picturesque beach walk from Ramsgate to Broadstairs but alas we didn't allow ourselves enough time. Instead we jumped on the regular Loop bus for the 15 minute journey to Broadstairs.
Belvidere Place
We had pre booked breakfast at Belvidere Place, Jilly Sharpe's rather special Boutique Bed & Breakfast. It's a beautiful quirky and artistic place with just the right level of civilized informality.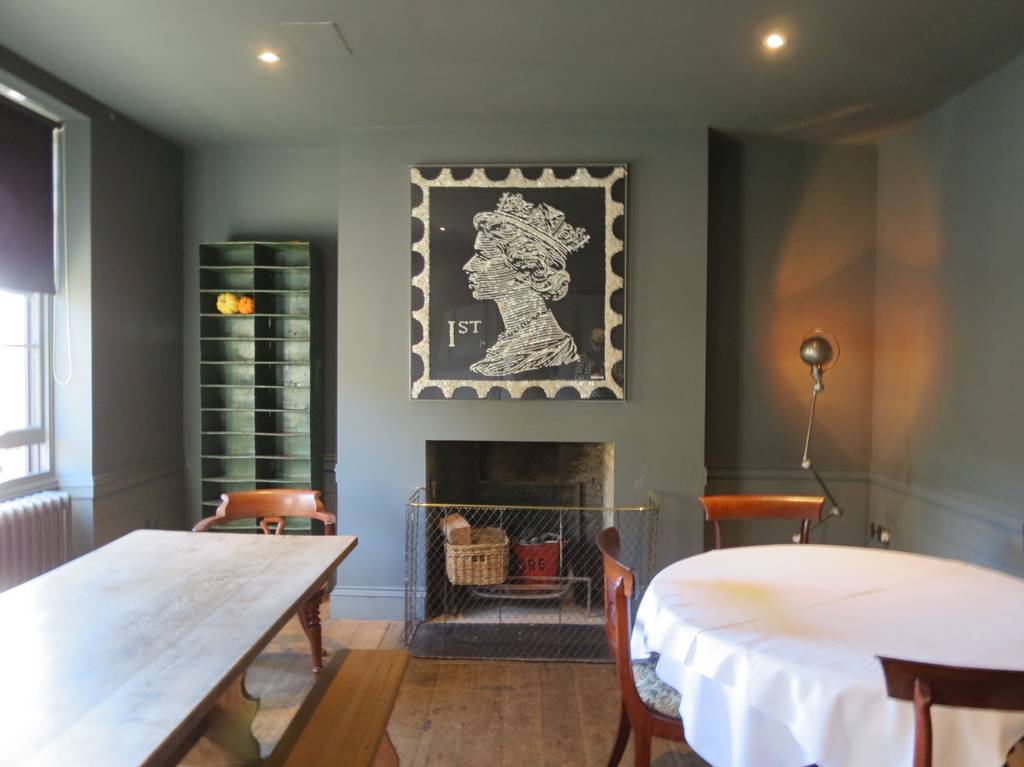 There was no menu, breakfast is based on whatever goodies Jilly can source locally. We were offered the choice of figs or baked apple to start. We opted for the Apple served with yogurt and just enough Muesli. Very healthy and tasty. Next course was bacon, tomatoes and egg served with toast and a delicious stuffed mushroom. Arbroath Kippers were also on offer. After a leisurely morning reading the newspapers, chatting to Jilly, her friendly staff and guests lucky enough to be staying in the much in demand 5 bed-roomed B & B, we headed off to the Broadstairs Food Festival.
UPDATE – Under new Management.
Broadstairs Food Festival
The Broadstairs Food Festival is an event that attracts a lot of mainly Kent based suppliers and Restaurants. This year they had 100 plus stalls and 53,000 plus visitors over the course of 3 days. The Kitchen Theatre demonstrations were from several well known local chefs like Matt Sworder from the Corner House in Minster.  Steven Edwards who won Masterchef The Professionals in 2013  also did a session. The Kitchen Theatre presentation highlight I suspect though was from GBBO semi finalist and Broadstairs local Chetna Makan. Her session was interrupted by a surprise visit from the ever so slightly famous Paul Hollywood – check out the fun videos published by the Isle of Thanet Gazette. It's just like being there 😉
Top Kent Restaurants like Wyatt & Jones and Rocksalt had stalls, as did Quex Barn – the wonderful deli at Quex Park.  There were tastings for Dudda's Tun our favorite Kent Cider, and East Kent College were showing plans for their 4 star Training Hotel due to open next year.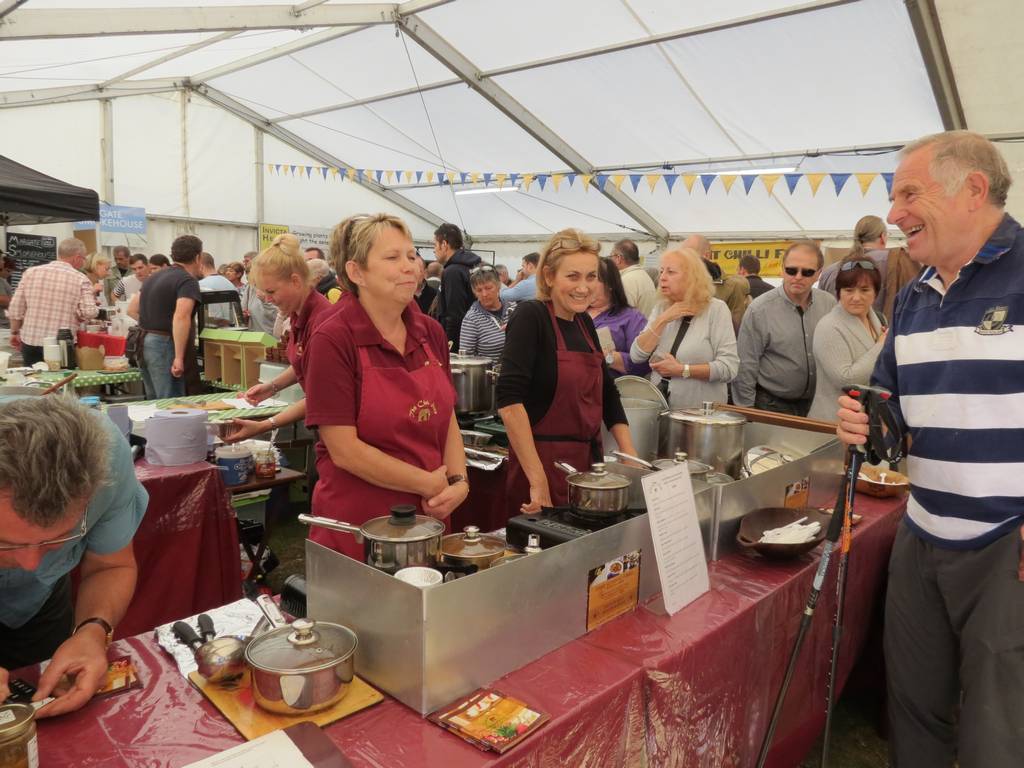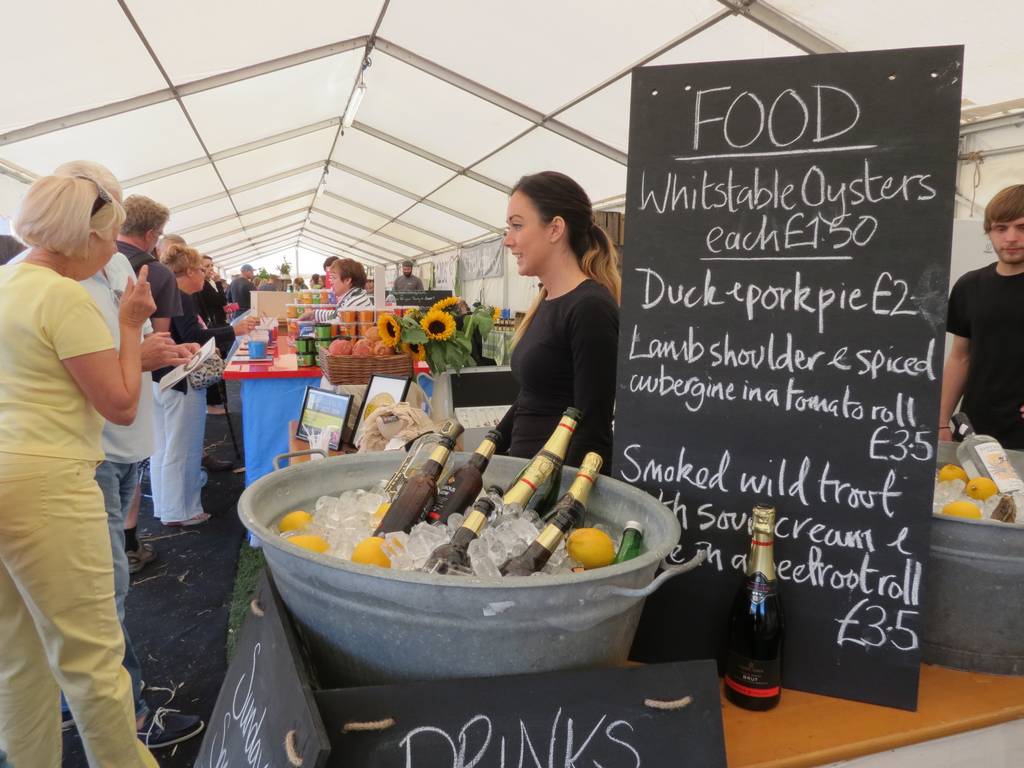 We had hoped to get food from The Ambrette stall but they weren't there this year. So for a late lunch we had some Pad Thai from an old favorite Siam Kitchen, followed by a dessert of coconut macrons and salted caramel bars from Sylvia and Terry.  We also brought some bread from McCarthys Country Store.
Bleak House
We took refuge from a very busy Broadstairs in Bleak House, which despite its uninviting entrance via the kitchen area is a lovely tranquil spot for drinks or afternoon tea.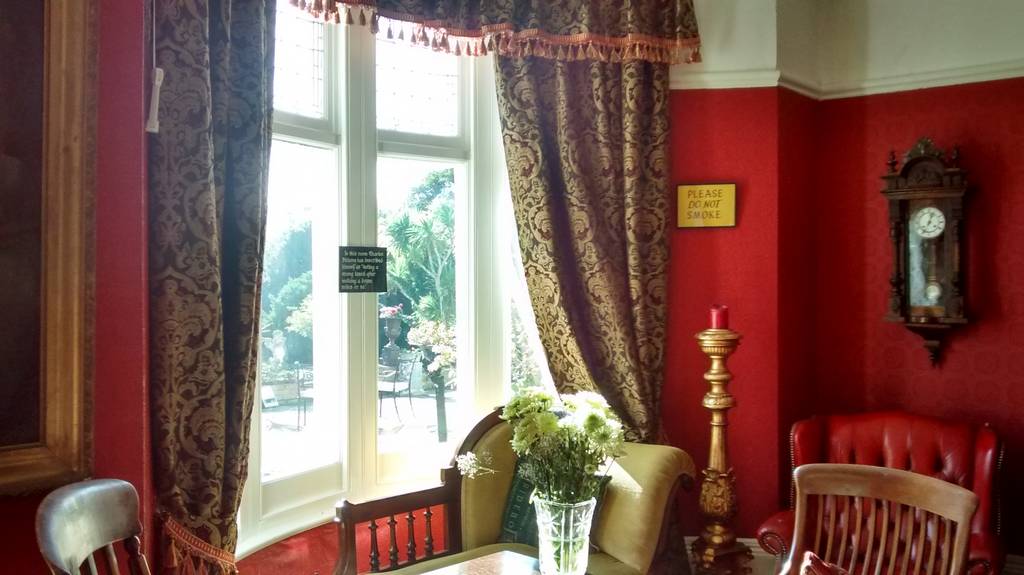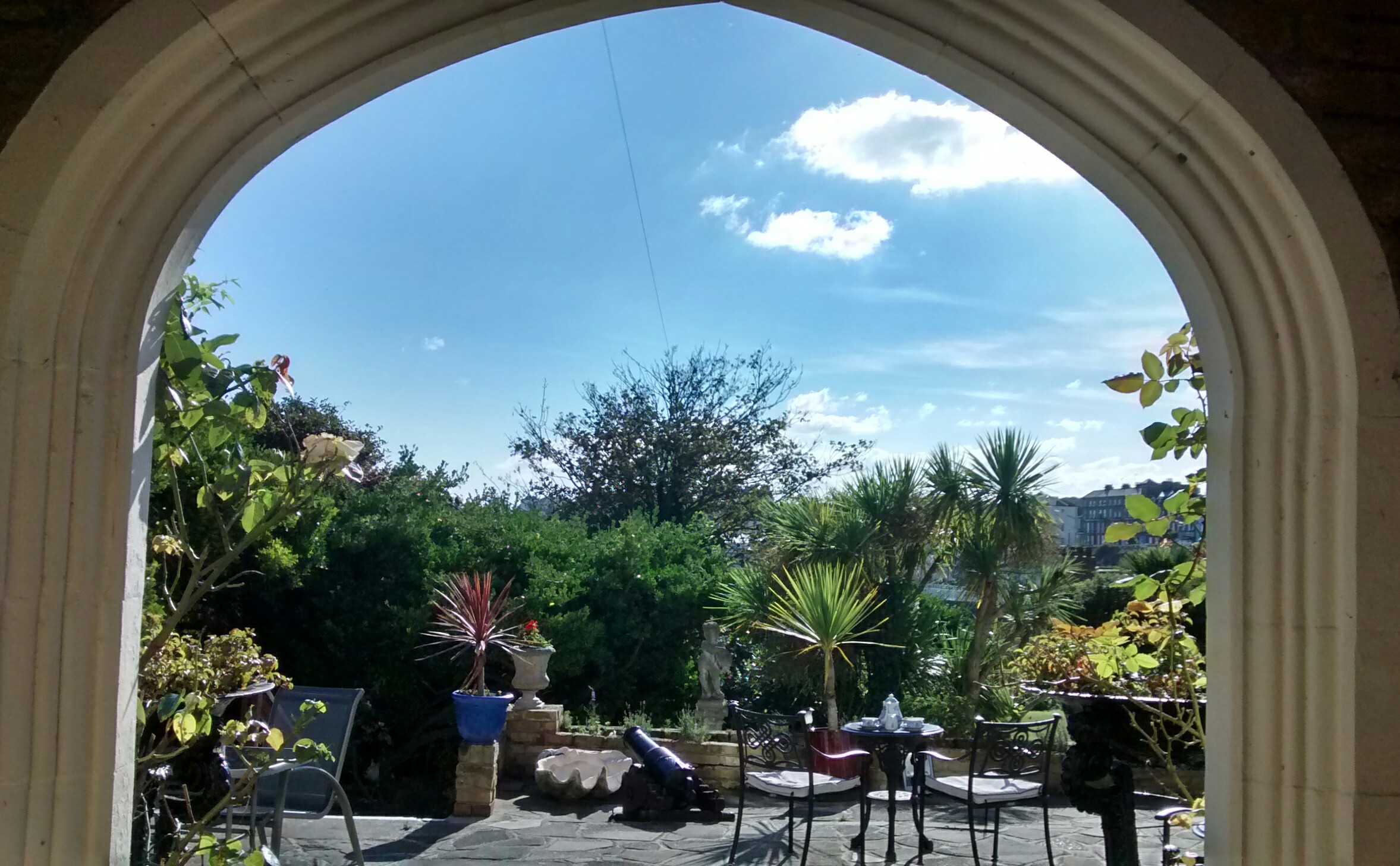 You can pre book the formal Afternoon Tea in the Great Expectations Dining Room overlooking the garden and visit Charles Dickens study and the Smuggling Museum.
So after our lovely day out, we are certainly looking forward to next years Food Festival and to having a good few more breakfasts and afternoon teas in lovely Broadstairs.
UPDATE – Bleak house closed.