Lambeth Pier Fresco Cafe AKA "The Hut" has to be one of my favorite breakfast locations, it is just a hut on the river at Lambeth Pier with views of the Houses of Parliament.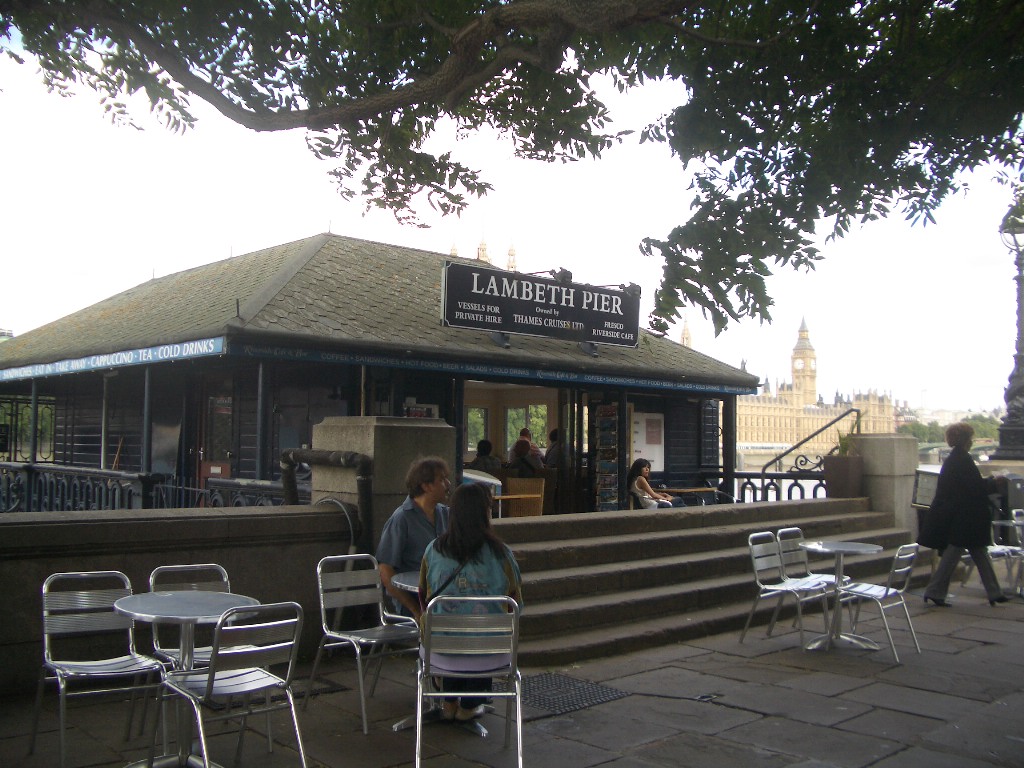 At first glance you may think tourist trap – they have postcards and cheap trinkets on sale outside. The location is just too good. It's right next to where the Tourist buses park for River boat trips and Japanese tourists pose next to the red telephone box. Don't let that put you off, as "The Hut", which is pretty much a glorified Sandwich Bar with outside tables, does a mean bacon sandwich and is a great place to watch the world go by.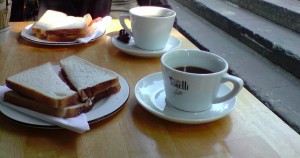 UPDATE : September 2010 – The Hut is now under new management and called Riverside Cafe. It no longer has the souvenir stand and has extended its menu to cover a larger selection of breakfast options.
Marks out of 10
Food 4.5
Service 5
Ambience 5