You will find the Mint Leaf just off Haymarket in Piccadilly, it's an ideal pre-theatre location.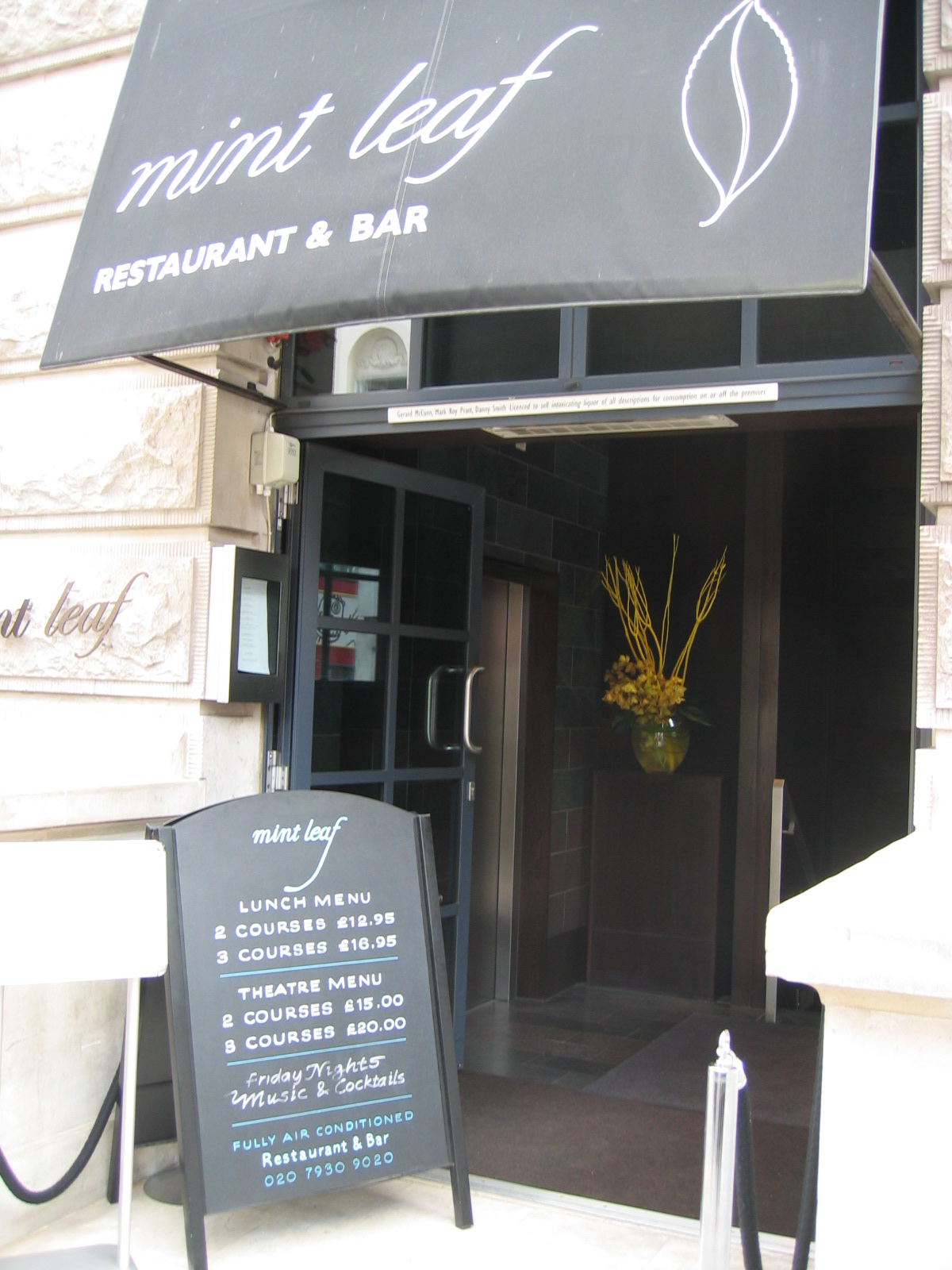 The entrance is a bit off putting, but once you get in, there is a smart bar and very "Modern Indian" Restaurant. The food is off a high standard and designed for sharing. I would recommend you order maybe 6 or 7 of the smaller dishes to share between 2. This being subject to appetite and wallet!. This approach can get expensive, so I would look out for one of the toptable deals that offer  a 50% discount, they come up quite often for the Mint Leaf.  Some nice wines too – no discount on them unfortunately.
There is also what I can only describe as a Cat Walk in the main dinning room, so I guess you could "pose" here too.  The restaurant has 1 AA Rosette, which it certainly merits.