Christmas Maps can be used to show the locations of Restaurants, Cafes, Bars, Shops & Salons :-

Event Maps
Christmas Maps can be used to show the locations and dates for Christmas Markets and other Christmas Events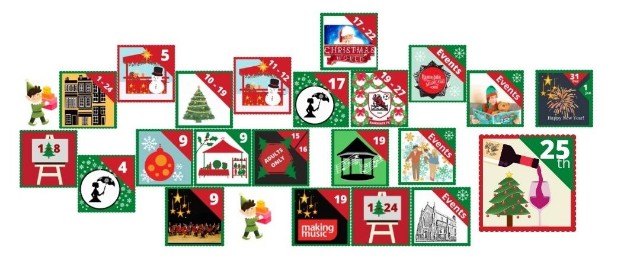 Larger Maps
The Christmas Maps (and the standard Maps) can be set up to cover quite a large number of businesses/items in a single Map, the Maps zoom facility enables you to select to focus on a specific area of the Map. You can also use the Side Menu option (click on the Side Menu icon in the top left hand corner of the Map) to not only view an index of the Maps contents, but also to switch off/on the layers being displayed.
The example below covers over 500 businesses, it is part of Thanet District Councils Shop & Eat Local this Christmas campaign.
Click here to see more 'Shop & Eat Local this Christmas in Thanet Maps'.
The Christmas Maps can be added to a website or blog in the run up to Christmas and removed after Christmas.