Moo is the 1 star Michelin restaurant (part of the Roca brothers empire) situated in the Hotel Omm in Barcelona, (part of the Grupo Tragaluz).
It is very fashionable, very much a place to be seen. Normally in this sort of venue the food disappoints, but here for once  the food is actually good enough to match the atmosphere. Advanced booking is essential.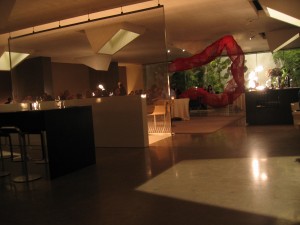 Marks out of 10 – Moo
Food 7
Service 7
Ambience 7.5
Moovida is the informal bar/dinning area. This venue is an especially useful recommendation as you can normally do a walk in.  Its also a great place for food and people watching (unless you are facing the wall that might as well be an NCP car park. Etiquette apparently dictates that the woman sits looking into the room, getting the interesting view. While the man has to stare at a wall. I've lost count of the number of tables I've sat at looking at a fire exit sign…rant over).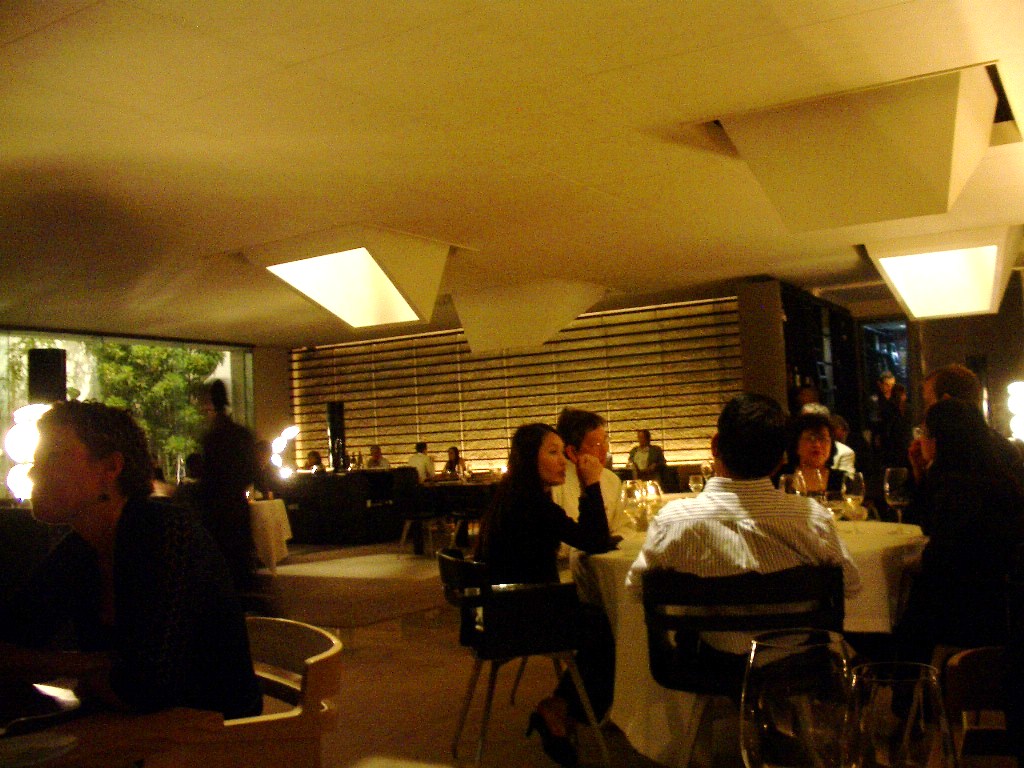 Short video showing Hotel Omm, finishes with some images of that wall in Moovida:-
Marks out of 10 – Moovida
Food 7
Service 7
Ambience 7