There are several restaurants and bars in the Vinopolis complex. I have been to most of them, on more than one occasion. The Cantina Vinopolis in particular delivered much better food than I was expecting, and off course being where it is, it's hard to beat the wine list. If you do the wine tour first you can normally find some of the wines from that on the wine list.
It's a large room, so works well for groups.
The Blue Bar, situated next to Vinopolis is a relaxing venue. It has a good cocktail list and does a mean white wine Kir.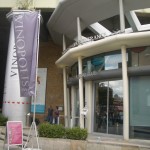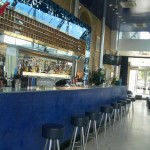 The Wine Wharf is a fairly conventional wine bar with an excellent wine list and good bar service.
The Brew Wharf is a livelier venue that is good for groups.
The complex also has the only Majestic Wine Shop I am aware off in London that lets you buy individual bottles rather than cases.
UPDATE : March 2010 – Vinopolis is not such a serious wine venue these days, seems to attract a lot of hen and stag parties. Majestic has also been replaced by Laithwaites.
Marks out of 10
Food 5.7
Service 5
Ambience 4