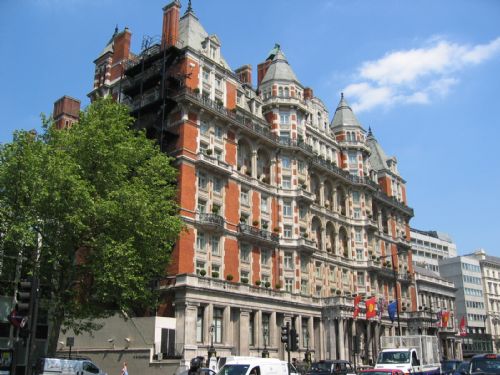 As you will see from the earlier post – Fairwell to Chris Staines, the Foliage is not going to be with us for that much longer in its current form.  I do not know the exact date of its demise.  According to our sources, the plan is to combine the space currently occupied by the Foliage and The Park Restaurant to provide a new 140 cover restaurant (Heston Blumenthals London flagship). Most of the area currently used by the Foliage will become the kitchen. A new (temporary) restaurant will be housed in the basement while this work is going on.
Update : November 2009 – Looks like the basement restaurant is not going to be temporary after all, as New York restauranteur Daniel Boulud is opening Europes first Bar Boulud restaurant in a previously unused space beneath the hotel.
Update : January 2010 – The latest information seems to be that the Foliage will be closing sometime in March.
Update : March 2010 – We attended a fairwell lunch at the Foliage, for details  see post: