I enjoyed Eleven Madison Park, the place has style.
On the food front I especially remember a sharing dessert platter.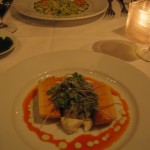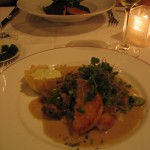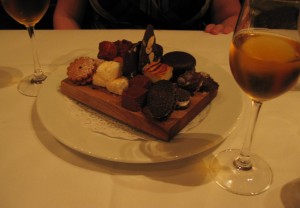 It was way too big for us to finish, which may have been the idea, as they were only too happy to box it up for us to take back to our Hotel.  It was absolutely yummy,  just thinking about it gives me a sugar rush!.
UPDATE February 2010 – It seems like Eleven Madison Park is not loosing its touch, Andy Hayler gave it very high marks in his recent review.
UPDATE : September 2011 – Danny Meyer may be selling Eleven Madison Park, see http://www.tinyurls.co.uk/1q1 for details.
UPDATE : October 2011 – Eleven Madison Parks has been awarded 3 Michelin stars. It is also definitely being sold, for details see Eater artical.
Marks out of 10
Food 6.9
Service 7
Ambience 7