El Jardí is not the easiest place to find, it is in the grounds of the Hospital de la Santa Creu/next to the Massana Art school in El Raval.
It's an open air bar that does pretty basic meals/snacks. It is popular with students, but be warned the area around it can be a bit edgy .
See video of Buskers at El Jardi from a few years ago:-
We started chilling out here when it was little more than a few tables and a portable loo. Its grown up a bit since then. You may need to wait for a table when its busy, but it's worth a short wait, table turn around is not too bad.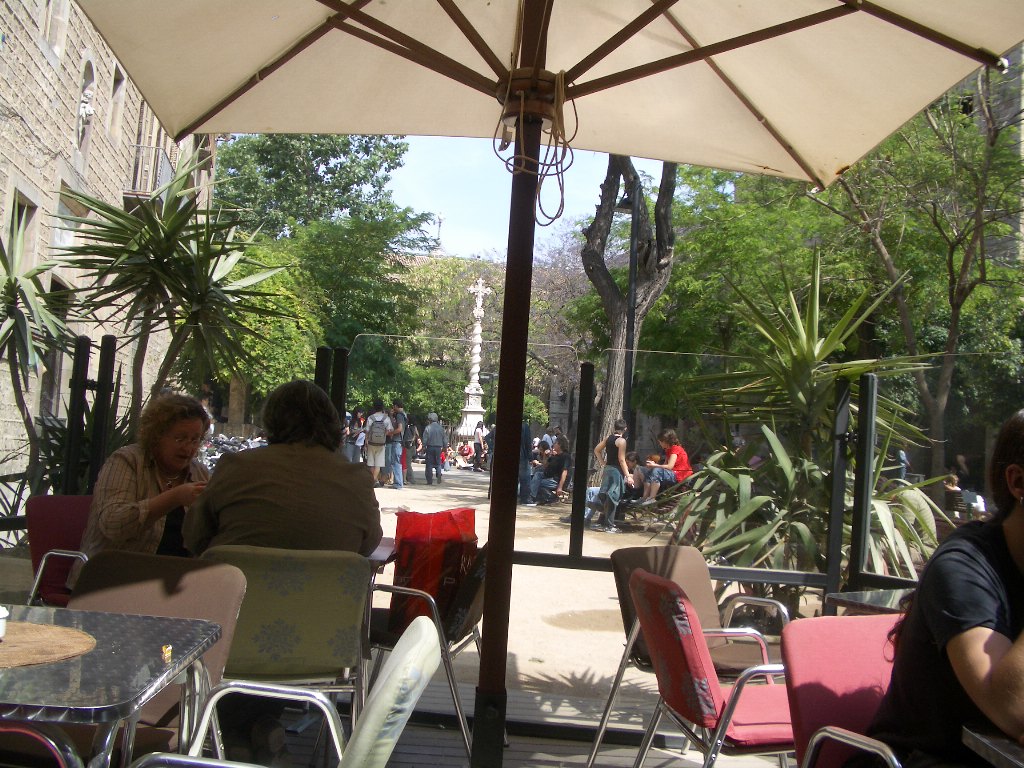 Marks out of 10
Food  4
Service 4
Ambience 7