Wyatt & Jones overlooks Viking Bay and although generally I've found that there tends to be a negative correlation between 'Food Quality' and 'Good Views', specifically that 'the better the view the more likely you are to be served mediocre food'. Wyatt & Jones is very much an exception to this 'theory'.
I was especially impressed by thier small plates menu, I almost felt like I was transported to Barcelona, as I tucked in to our first plate of refreshing heritage tomatoes.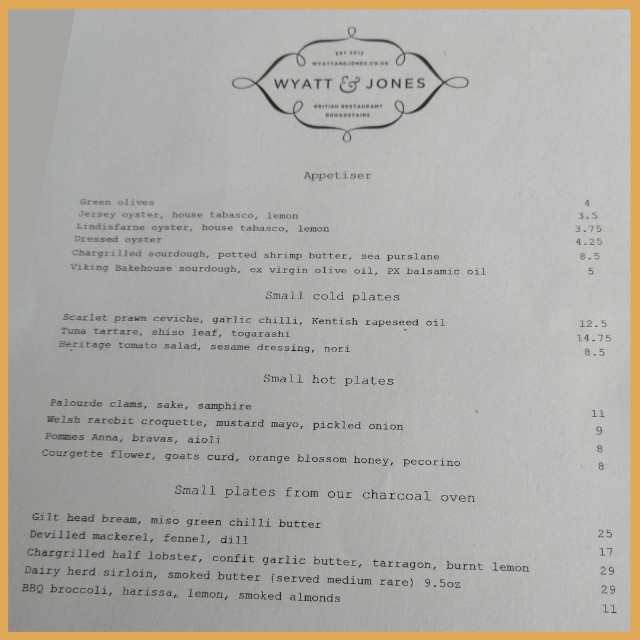 We ordered the chargrilled sourdough with potted shrimp butter, all the cold and all the hot small plates to share between 4 people, then added second plates of our favorites, the aforementioned tomatoes and a very moreish Welsh rarebit dish.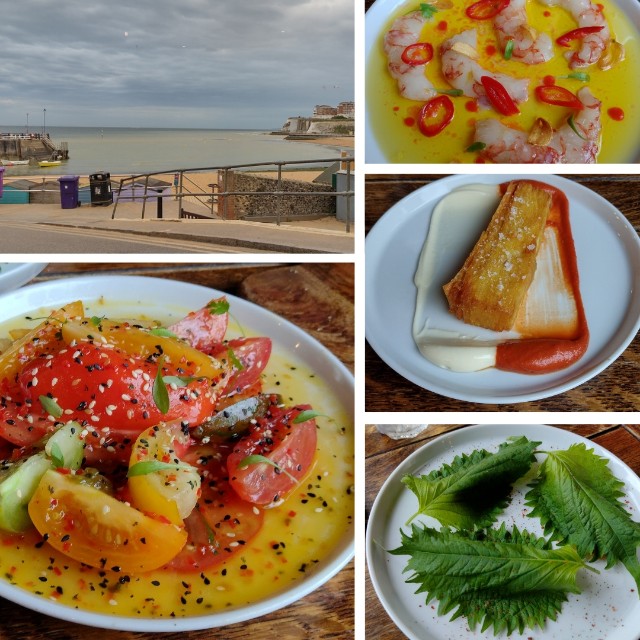 Everything we ordered was delicious, including a nice reasonably priced bottle of Viognier. The wine list had nearly all the bottles of wine available by the glass, so you could have a go at matching wines if you felt so inclined. Service was also efficient and friendly. Highly recommended.
UPDATE September 2023 : Restaurant has announced that it is closing. Now '27 Harbor Street', with same staff for more information click here.